Sixt Rental Services in Frankurt am Main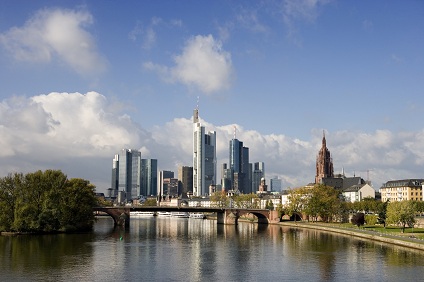 We have Frankfurt well covered with an extensive network of rental branches at major transport hubs including on-site car hire at Frankfurt am Main Airport, Frankfurt Hauptbahnhof (main train station) and Frankfurt Südbahnhof (south train station) as well as rental branches across the city in central locations. With seamless pickup and return, most locations offer 24-hour services, and our professional and friendly staff speak English so your end to end car hire experience is smooth and easy.
ExploreFrankfurt with Car Hire from Sixt
Frankfurt is famed for being a modern hub of finance and sophistication with a dominating skyline of skyscrapers, one of the few cities in Europe to boast such a number of high-rise buildings. Many of the skyscrapers house banks and other financial institutions with Frankfurt being the largest financial centre in continental Europe and home to the European Central Bank. It is not just modern wonders of steel and glass towering into the air, Frankfurt has a history of high-rise buildings with the 14th century gothic style St. Bartholomeus's Cathedral (or Frankfurt Dom) and the impressive Silberturm constructed in the 1970s. Frankfurt City Hall (Rathaus), called the Römer, is also an imposing structure, although less tall, being a complex of nine historic houses and situated in the Römerberg square. Nearby, between the Römerberg and St. Bartholomeus's, is the Archäologischer Garten Frankfurt (Archaeological Garden) containing parts of an ancient Roman settlement and the ruined 6th century Frankfurt Royal Palace (Kaiserpfalz Frankfurt). A hire car allows easy access to the sights and experiences offered by this large city, as well as the opportunity to explore the region of Hessen with its rolling countryside and enjoy the derestricted autobahns! Frankfurt's transport hubs are not just an entry to this fascinating city bustling with locals, businesses and tourists, but also a gateway to the rest of Germany and Europe: Frankfurt Airport is one of the world's busiest passenger airports and Frankfurt Central Station is one of the largest stations in Europe, plus the highway / autobahn interchange close to the airport is the most heavily used in Europe.