Sixt car hire High Wycombe
Our Service | Traffic Information | Sixt Tip | Sightseeing Destinations | Business Destinations | Rental FAQs
Our car hire in High Wycombe page has all the details you need about our address, opening hours and fleet of rental cars. Click on the grey right-hand tab at the top to reveal a map showing where our office is located in the town. Please note that our High Wycombe branch is not open on Sundays and on Saturdays it is only open during the morning. Use our comprehensible website or app to compare our different vehicle categories and select what price range is best for you. Reservations can be done using our booking hotline or the easy to use Sixt apps that can be downloaded for your iOS or Android devices. While we guarantee your chosen category of car rental in High Wycombe we cannot do the same for specific models. What we do guarantee, is a warm and friendly welcome when you collect your vehicle whether you require it for a few hours, a weekend or longer.
Our Service
Our High Wycombe fleet will have a rental car to suit your business or leisure needs whatever your budget or group size. Choose from economical and compact saloons or more spacious estate cars, while rugged 4x4s are fun to drive when you are exploring the Chiltern hills. If you are moving to a new home or office in High Wycombe or have business materials to transport our fleet also contains a selection of vans. The Chiltern area has some stunning wedding venues so we also offer a range of luxurious self-drive wedding cars to help your special day run smoothly. All vehicles in our premium fleets are supplied by well-known names like BMW, Jaguar, Mercedes-Benz and Audi and we can also provide cars adapted for different mobility needs. Check out our great range of optional extras when you make your car hire in High Wycombe reservation. Sat Navs help you navigate the countryside while baby and booster seats make sure your children travel safely. We always have good deals on extra insurance and unlimited mileage and we are happy to insure additional drivers and younger customers under 25.

Traffic Information
Your rental vehicle can be collected from our High Wycombe branch which is located at Clay Lane Farm just to the South West of the town and conveniently close to the M40 motorway giving you good links to the rest of the country. If you are arriving in the United Kingdom by plane the nearest airport is Heathrow around 30 minutes away by bus or taxi. A network of main and country roads give you easy access to the Chilterns and nearby tourist destinations such as Windsor. The town centre is mainly pedestrianised but roads are easy to navigate and destinations clearly signposted.
Parking is easily available in High Wycombe either close to the High Street with its market and local shops or at the Eden Shopping Centre a couple of miles out of town. Payment is usually made when you return to your car. High Wycombe also has a park and ride bus service.
Although the centre of High Wycombe has some interesting architecture to admire such as the Market House and Guildhall there are not many tourist attractions actually in the town. Browse the local shops and market and enjoy a coffee or lunch before visiting Wycombe Museum which gives you an interesting overview of history in the town and surrounding villages. Children can have fun in the playground of The Rye, a pretty park bordered by two rivers. Your car hire puts you within easy reach of the pretty Hambledon Valley and historic riverside towns such as Marlow and Henley.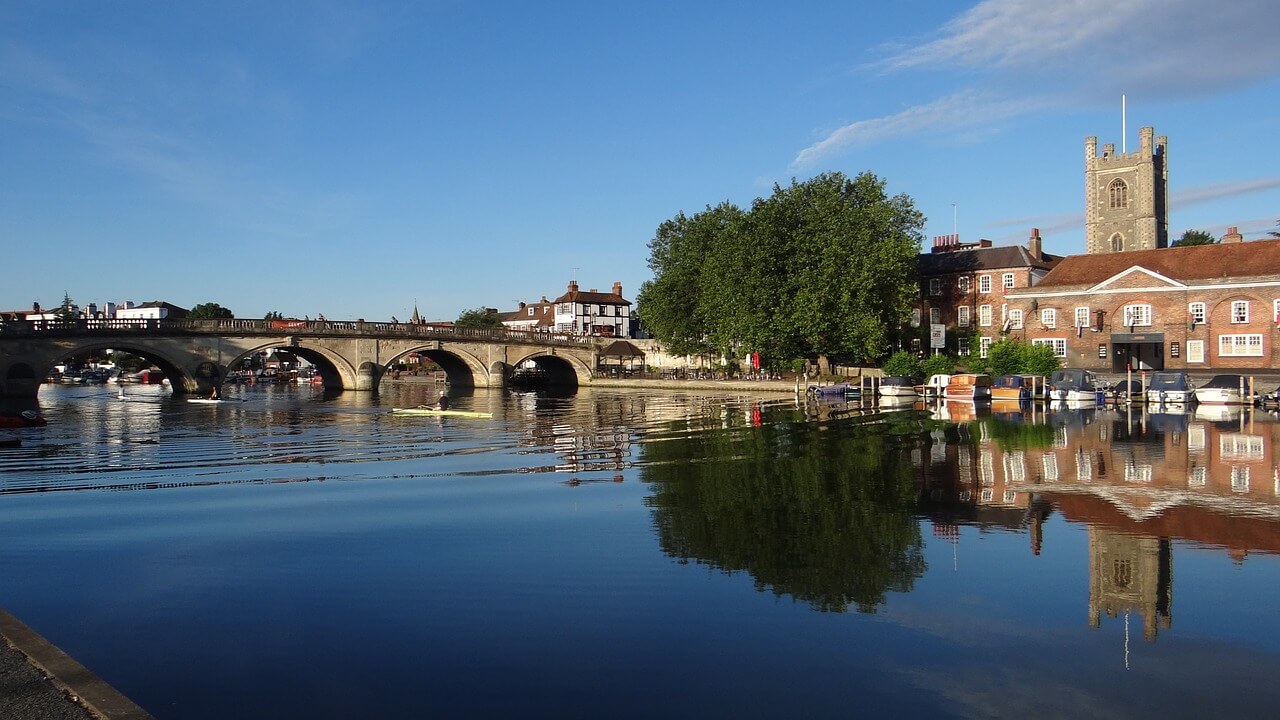 Sixt Tip
Explore High Wycombe's Fascinating Chalk Caves
The chalk uplands of the Chilterns are dotted with caves but the most famous are probably those at West Wycombe, more commonly known as the Hell Fire Caves for their outrageous history. These caves were carved out of the hillside in the mid-18th century by the dashing Sir Francis Dashwood. It was here that the strange and illicit goings-on of the Hellfire Club happened after dark. Today visitors can take the long winding passage past various small chambers while life-size figures in period dress provide a commentary. The caves and the Dashwood Mausoleum are within walking distance of the town centre.

Sightseeing Destinations
Literature lovers of all ages will find a visit to the Roald Dahl Museum and Story Centre at Great Missenden a real treat. Roald Dahl lived and worked in the town for nearly 40 years and his life is celebrated in three interactive galleries and a Story Centre where you can practise your creative writing skills.
Distance to Great Missenden
From our High Wycombe branch: 10.5 miles, about 25 minutes
Hughenden Manor is the former home of Benjamin Disraeli, one of Queen Victoria's prime ministers. Built of soft red brick, it sits overlooking well-maintained gardens and a lake. A quirky feature of the house is a lack of electricity, a former resident considered it a passing fad that wouldn't catch on.
Distance to Hughenden Manor
From our High Wycombe branch: 5 miles, about 12 minutes
The Chiltern Open Air Museum is a fascinating place that provides a glimpse into the past through 30 old houses and buildings that have been dismantled and lovingly rebuilt on the site. All of the rescued buildings were under threat of demolition. Wander through the homes of everyday people and see how their daily lives were lived.
Distance to the Chiltern Open Air Museum
From our High Wycombe branch: 14 miles, about 25 minutes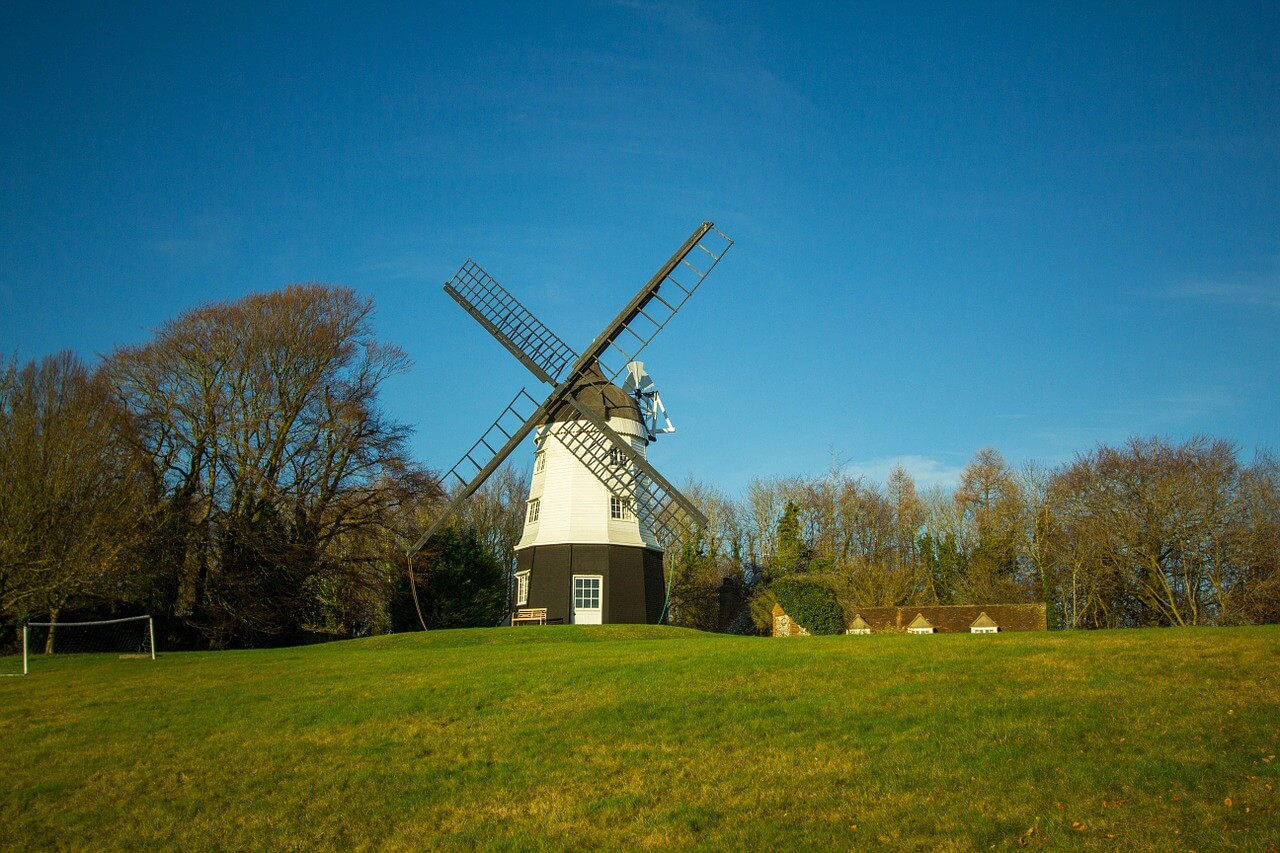 Business Destinations
High Wycombe started life as a Roman villa before becoming a market borough in the early 13th-century. Through the years it has been an important staging post between Oxford and London as well as a mill town manufacturing lace, cloth and paper. It is, however, best known for its furniture industry which started with the mass production of chairs in the Victorian era. Some of the houses still standing in the town were built to house workers in the furniture factories. Recent economic regeneration has included the shopping centre, a hotel and a student village catering for the nearby Buckinghamshire New University. Lane End is a residential conference centre set in idyllic woodland surroundings.
Distance to the Lane End Conference Centre
From our High Wycombe branch: 2.5 miles, about 6 minutes

Rental FAQs
Below are the quick answers to some of our most frequently asked questions. If you cannot find an answer to your question below or require more details, please visit our car hire FAQs.
What is included in the hire charge?
Can I hire a certain car model? If I'm not happy with my vehicle can I change it?
Do I have to pay a security deposit?
Which documents are needed to pick up the rental car?
What do the various insurance options cover?
Can I rent the car at one place and drop it off at another station?
Can I change my booking and do I have to pay a cancellation fee?
Does Sixt deliver rental cars?
Can I cross borders with my rental car?
What is Sixt's refuelling policy?