Sixt car hire Geneva
Our Service | Traffic Information | Sixt Tip | Sightseeing Destinations | Business Destinations | Rental FAQs
Click on the right-hand tab to reveal a map showing the locations of our car hire in Geneva branches then return to the left-hand tab for a drop down menu with their exact locations and opening hours. All three branches offer a convenient 24-hour return facility while our airport branch has extended opening hours. Compare our vehicle categories to see just how affordable it is to hire a car in Geneva from Sixt. Booking systems are straightforward with a choice of phone and mobile app options available. We guarantee your chosen car hire in Geneva category but cannot do the same for specific models. You will receive a warm welcome when you collect your car whether your booking is for one hour, a weekend or longer.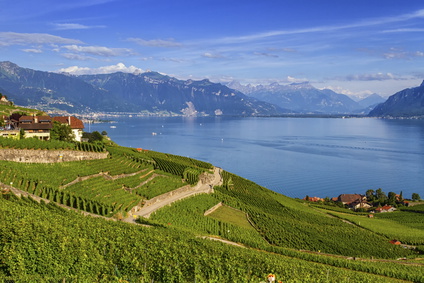 Our Service
Our Geneva (Genf) Airport and Geneva Centre branches have fleets of rental cars and minibuses suitable for all budgets and party sizes. At the Geneva (Genf) Vernier office, we also offer rental vans and trucks. Compact saloons to family-sized estates are ideal for exploring the city while 4x4s are perfect in the Swiss countryside. If you want something a little more luxurious we also have convertibles and sports cars. For those with exhibition materials to transport or moving home or office in the city, our vans and trucks are perfect. All rental cars are supplied by premium names such as BMW, Mercedes-Benz, Porsche and Audi and include vehicles adapted for different mobility needs. For stress-free holiday or business driving, select from an attractive range of extras when you reserve your car rental in Geneva. Look out for special deals on additional drivers, extra insurance and unlimited mileage packages, then choose from Sat Navs, snow chains, Winter tyres and child seats. We are also happy to welcome drivers under 25.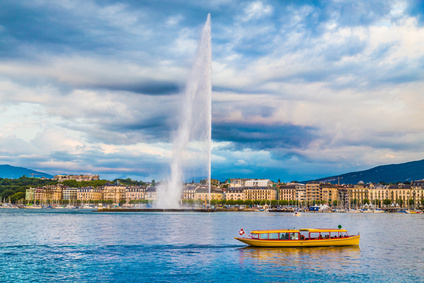 Traffic Information
On arrival at Geneva Airport follow the signs from the terminal to our desk in the vehicle rental centre. Our city centre branch is just a few minutes walk from Geneva's Cornavin train station while the Geneva (Genf) Vernier office is located near the Audi AMAG garage where buses 6, 19 and 23 from the city centre stop.
Although roads and directions in Geneva are clearly signposted, navigating the city streets is made even easier with a Sat Nav. Roads are generally single lane with plenty of traffic lights that keep the traffic moving. Turning left at intersections is not allowed in Switzerland so plan your route carefully. As with many European countries, children under 12 are not allowed to travel in the front of vehicles.
Parking in the Place des Nations gives you easy access to most of Geneva's tourist attractions while other car parks and garages can be found across the city.
Take a drive around Geneva looking out for highlights such as the Jet d'Eau, which spurts water 140 m into the air, the Palais des Nations and the Brunswick Monument before parking in the Place des Nations. From here enjoy a stroll around the Old Town. Near the Pont du Mont Blanc bridge you'll discover the much-photographed Flower Clock and bronze water fountain in the English Garden. Climb up the hill and stairway passage to visit Geneva City Hall and St Peter's Cathedral. If you are particularly interested in archaeology a tour beneath the cathedral takes you back in time to ancient Roman times. Enjoy a picnic lunch in Bastions Park with its Reformation Wall Memorial before taking in some museums such as the Red Cross or Natural History museums. For something a little different take the short drive to Carouge. This suburb once belonged to the King of Sardinia and retains a distinctive feel of Italy.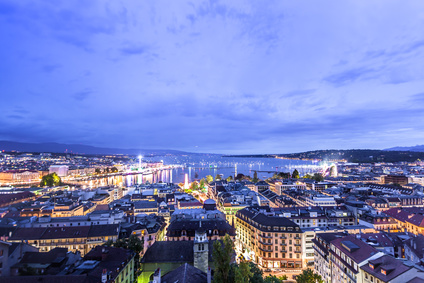 Sixt Tip
Sample Swiss Chocolates and Keep Time
Switzerland is, of course, famous for its chocolates and rightly so. Geneva can take part in this claim to fame with the Maison Favarger. The house was founded in 1826 when a watchmaker married the daughter of a chocolate maker. If buying these delicious chocolates in the beautiful Favarger boutique on Quai des Bergues has tempted your taste buds then take the short drive to the village of Versoix for a tour of the Favarger factory where you will receive some complimentary chocolates as you leave. Geneva is also unique for its ability to keep time. Take in its watchmaking traditions from the Flower Clock to the Patek Philippe Museum and the visitor workshops offered by the Fondation de la Haute Horlogerie. These are held in the historic Palais de l'Athénée.

Sightseeing Destinations
For all year round outdoor activities head to Les Diablerets Glacier and enjoy wonderful views of Switzerland that take in Mont Blanc, the Matterhorn and the Eiger. Be energetic with hiking and cycling in the Summer and take to the ski slopes in the Winter. Enjoy your drive to Les Diablerets along the shores of Lake Leman.
Distances to Les Diablerets
From Geneva Airport: 78 miles, 1 hour 30 minutes
From our Geneva Centre branch: 80 miles, 1 hour 40 minutes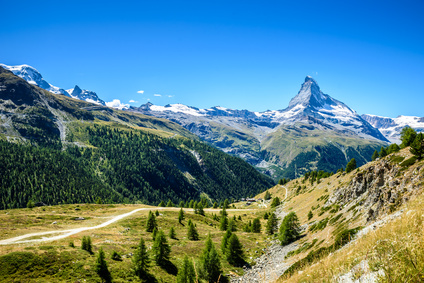 Just a short drive from Geneva is the French town of Annecy. Its medieval streets and canals make a charming contrast to the modern skyline of Geneva. Take a canal boat trip and a tour of the 14th century Annecy Castle.
Distance to Annecy
From Geneva Airport: 27 miles, 40 minutes
From our Geneva Centre branch: 26.5 miles, 50 minutes
The mountain resort of Chamonix is a picturesque town nestling at the foot of Mont Blanc. The Aiguille du Midi cable ride takes you up to over 3,000 metres while the Montenvers rack railway takes you to the Mer de Glace where you can descend into ice caves carved out of the glacier.
Distance to Chamonix
From Geneva Airport: 61.5 miles, 1 hour 10 minutes
From our Geneva Centre branch: 51 miles, 1 hour 10 minutes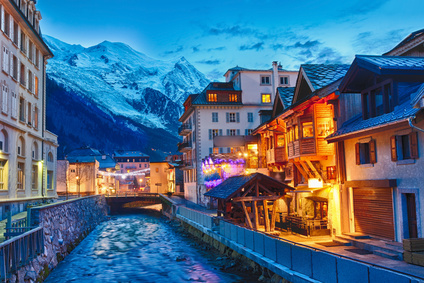 Business Destinations
Geneva's economy is strongly focused on private banking and the financial services sector. It is also home to the international or European headquarters of many companies such as Electronic Arts (EA), Procter and Gamble and Hewlett-Packard. Many famous watch names also manufacture in the city, including Patek Philippe, Rolex and Omega. The Centre International de Conférences Genève (CICG) is the city's main events venue, centrally located just off Place des Nations.
Distances to the CICG
From Geneva Airport: 3.5 miles, 12 minutes
From our Geneva Centre branch: 1.5 miles, 7 minutes

Rental FAQs
Below are the quick answers to some of our most frequently asked questions. Please be reminded that every country has slightly different rules and regulations, so for the most specific and detailed information pertaining to your desired rental please visit rental information for more information.
Can I hire a certain car model? If I'm not happy with my vehicle can I change it?
Do I have to pay a security deposit?
Which documents are needed to pick up the rental car?
What do the various insurance options cover?
Can I rent the car at one place and drop it off at another station?
Can I change my booking and do I have to pay a cancellation fee?
Does Sixt deliver rental cars?
Can I cross borders with my rental car?
What is Sixt's refuelling policy?