Our Faro Airport branch page gives you all the details you need about our opening hours and rental fleet while the right-hand tab opens a map showing you the location of our office in relation to the town. We make reserving your car hire in Faro straightforward with our booking hotline and Sixt apps for iOS and Android devices. We guarantee the chosen category of rental cars in Faro but are unable to do the same for specific makes. We do, however, guarantee you a warm welcome at our office whether your booking is for one hour, a weekend or longer.
Sixt Services in Faro
The Sixt Faro car rental fleet is designed for both business and leisure travel, with vehicles for all group sizes and budgets. The narrow town streets are easily navigated in compact saloons or family-sized estates while exploring the countryside around Faro is fun in a rugged 4x4. If you are going to be driving along the Algarve coastline why not enjoy the journey in a sports car or convertible? We also have a selection of vans available that are ideal if you are relocating to the area or have business materials to transport.
Our models are provided by well-known names including BMW, Audi, Porsche and Mercedes-Benz. We also offer rental cars adapted for different mobility needs. With a Sat Nav from our attractive range of extras reaching your holiday destination is easy, while youngsters travel safely in our selection of child seats. Look out for our special deals on additional drivers, insurance extras and unlimited mileage packages. We are always happy to insure drivers under 25.
Why choose Sixt for your car hire in Faro?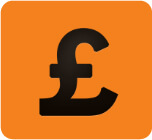 At Sixt, cheap prices don't sacrifice on quality. We can always provide a great rental vehicle and experience, no matter your budget.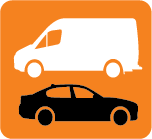 The diverse vehicles at our Faro branch are well-maintained, regularly serviced and are often replaced with the newest variation.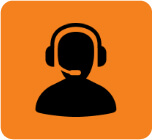 Our helpful, English-speaking staff are always on hand to answer any questions, either in the Sixt Faro branch or via phone.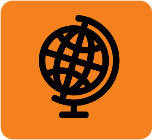 You can easily find our large Faro Airport branch in the Car Rental Centre, taking you from flight to the road in no time.

Traffic and Driving Information in Faro
Traffic: Navigating most of Faro and the Algarve is straightforward, although some cobbled streets and narrow roads of Old Town can become quite congested at times. It takes just a few minutes to join the two main roads that run parallel to the coast. An electronic system operates on the A22 motorway and if you wish to use this you'll need to buy a toll pass, which our office will be happy to advise about. Alternatively, take life at a more relaxed pace on the toll-free N125.
Parking: It's easy to find street parking in metered zones around the town. If these are full or you want to leave your vehicle for longer periods there is a large parking area between the station and tour boat docks.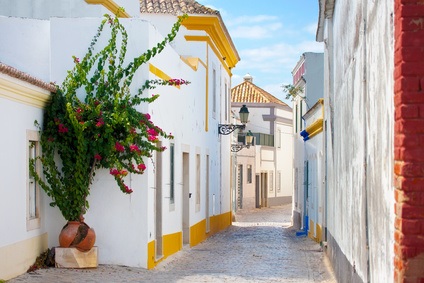 A Perfect Drive: A short cruise around Faro in your rental car takes you past imposing walls and fortresses, through cobbled streets full of shops and restaurants and on to the newer marina. Here you can admire the luxury yachts of the rich and famous or catch a boat trip through the Rio Formosa nature reserve. Enjoy some lunch overlooking the marina before strolling through the arches that guard the entrance to the Cidade Velha or Old City. You immediately step back in time to shaded streets lined with a pleasing blend of 18th century Portuguese and Moorish influenced buildings. These streets spread out from the Faro Cathedral in the centre of the Old City. Climb to the top of the cathedral tower for a wonderful view of the bay, town and countryside before visiting the macabre Capela dos Ossos. This Chapel of Bones is decorated with the skeletons of former monks. If the sun is shining, which it usually does in the Algarve, you must spend some time on Faro's beaches.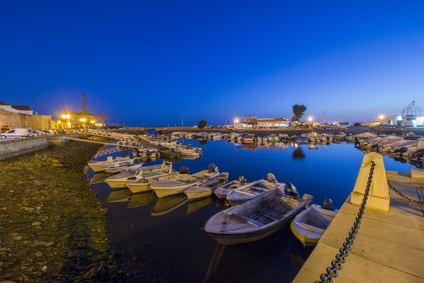 Sixt Tip:
The Faro Jewish Heritage Centre gives visitors an insight into both the history of the town and its Jewish heritage. The Jewish Cemetery is all that is left of a medieval community that fled the Inquisition in the 15th century. The visitor centre includes beautifully engraved Sephardic burial slabs, a museum of artefacts and a copy of the first ever book printed in Portugal. After the devastating Lisbon earthquake of 1755, descendants of Faro's Jewish population were invited back to help rebuild the economy and reclaimed the tranquil cemetery as a memorial to their ancestors.
Sightseeing Destinations
If your children want a break from history then treat them to a day out at one of the three waterparks on the Algarve. Slide and Splash is considered to be one of the biggest in Europe and is certainly the biggest in Portugal. Extreme slides and flumes, swimming pools and playgrounds all compete for your kids' attention but if that is not enough there are also displays of tropical birds.
Distances to Slide and Splash
From Faro Airport: 36 miles about 35 minutes
From Faro Old Town: 37 miles, about 45 minutes
A drive along the coast in the other direction takes you to Tavira. This attractive town still shows visible remains of its Roman heritage but most people visit to admire the beautiful lagoons and salt marshes of the Parque Natural de Rio Formosa. Informative and guided birdwatching tours take place all year round. High-quality table salt is still produced here.
Distances to Tavira
From Faro Airport: 25 miles, about 30 minutes
From Faro Old Town: 24.5 miles, 40 minutes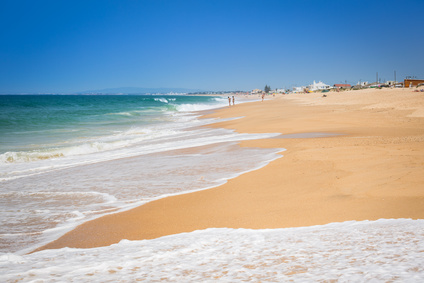 A little further to drive but worth the effort is the fortified inland town of Silves. Narrow winding streets lined with cafes lead up to the red stone castle that dominates the town and countryside.
Distances to Silves
From Faro Airport: 38 miles, about 40 minutes
From Faro Old Town: 39 miles, about 50 minutes

Business Destinations
Faro's central position on the Algarve and excellent road and rail links to the rest of Portugal and Spain have contributed to the growth of tourism as its most important economic sector. This was cemented when Faro Airport was opened in 1965. The Estádio Algarve is a large venue used for sporting events as well as conferences, exhibitions and live shows.
Distances to the Estádio Algarve
From Faro Airport: 7 miles, about 12 minutes
From Faro Old Town: 7.5 miles, about 20 minutes

Rental FAQs
Below are the quick answers to some of our most frequently asked questions. Please be reminded that every country has slightly different rules and regulations, so for the most specific and detailed information pertaining to your desired rental please visit our rental information page.
Can I hire a certain car model? If I'm not happy with my vehicle can I change it?
Do I have to pay a security deposit?
Which documents are needed to pick up the rental car?
What do the various insurance options cover?
Can I rent the car at one place and drop it off at another station?
Can I change my booking and do I have to pay a cancellation fee?
Does Sixt deliver rental cars?
Can I cross borders with my rental car?
What is Sixt's refuelling policy?

Other languages

Location de voiture ŕ Faro