CURRENT INFORMATION CONCERNING LOCAL RESTRICTIONS DUE TO CORONAVIRUS (COVID-19)
Sixt Car Hire services at Verona Airport
Sixt makes renting a car from Verona Airport, Italy, easy, and is a worthwhile option for anyone hoping to explore this stunning region at their own leisure and pace. You can simply reserve your vehicle category online for peace of mind, or visit our branch in person to browse what is available. Whether it is for business travelling, sight-seeing, or a thrilling Italian road-trip, Sixt at Verona Airport will get you on the road in no time. Our services at this branch include:
Flexible opening hours until 11pm
Large selection of car brands and models

Child Seats and Sat Nav add-ons
Selection of insurances and mileage packages

Excellent customer support
Car rentals available for ages +18
SIXT fastlane is now available - book your rental online without any hassle
1. Select the car via the app: Possible for 30 minutes after selection.
2. Go directly to the car: no waiting time at the counter. The SIXT app will guide you to the location.
3. Open the car via the app: The rental agreement will be generated simultaneously.
4. Return the car as usual: Return the car to the station after the journey.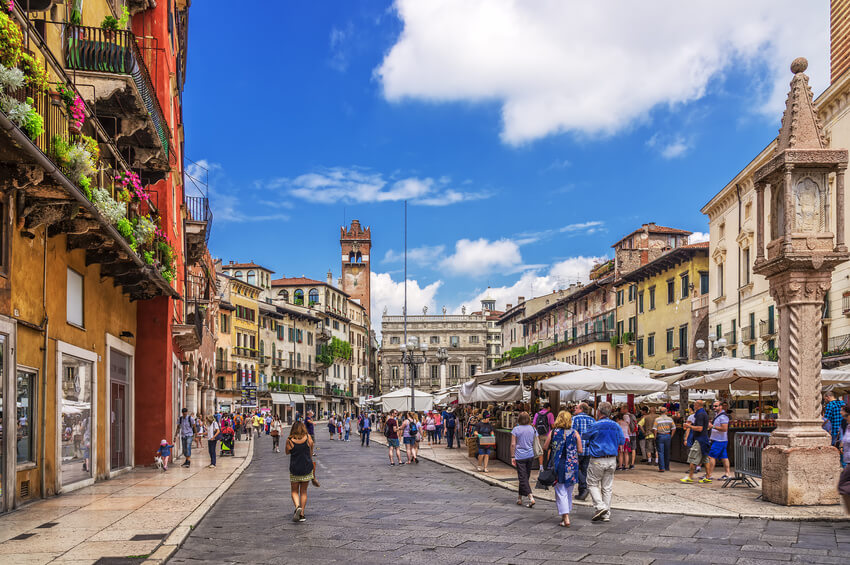 Explore Beautiful Verona at your own Pace
As the setting of Romeo and Juliet, the UNESCO World Heritage City of Verona is an ideal romantic getaway. Verona is one of the main tourist destinations in northern Italy, due to its artistic heritage, several annual fairs, shows, and operas, such as the lyrical season in the Arena, the ancient amphitheatre built by the Romans. Verona Villa-Franca Airport, also known as Valerio Catullo Airport or simply Villafranca Airport, is located in the middle of the provinces of Brescia, Mantua, Rovigo, Vicenza, Trento, Bolzano and Verona, serving a population of more than four million inhabitants. In 1999 Valerio Catullo Airport reached the second position in the special classification of charter traffic after Milano Malpensa and before Roma Fiumicino.