Sixt car hire Sicily
Our Service | Traffic Information | Sixt Tip | Sightseeing Destinations | Business Destinations | Rental FAQs
The left-hand tab at the top of the page has a drop-down menu showing our four rental vehicle branches in Sicily. Expand the pages with the right-hand arrows to see their opening hours and fleet details. Return to the grey tab at the top of the page to open a map showing their locations on the island. Our Catania and Palermo Airport branches have extended opening hours and 24-hour return facilities that fit neatly into your travel plans. Please note that our desk at Sicily Trapani Airport is not open at weekends but does have a 24-hour return option. Use our website to compare our different vehicle categories and find out just how affordable it is to hire a car from us in Sicily. We make the reservation process simple, either use the booking hotline or download our Sixt apps for iOS and Android devices. We guarantee your chosen category of car hire in Sicily but cannot do the same for specific models. You will find our office staff waiting to give you a warm welcome whether you wish to hire a car for one hour, the weekend or longer.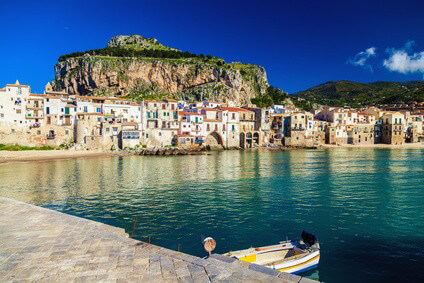 Our Service
Our premium car rental in Sicily fleet is designed for every party size and budget whether you are looking for economical saloons or larger family sized estate cars. Our compact cars are just the right size for navigating the narrow cobbled streets of Sicily's towns while the two Palermo offices also offer 4x4s, perfect for getting out into the countryside and mountains. Sports cars and convertibles are also available in Palermo and make a luxurious option for cruising the island's coastal roads. All of our rental cars are supplied by names you can trust such as BMW, Mercedes-Benz, Audi and Porsche. We also have a choice of car hire adapted for different mobility needs. A Sat Nav from our attractive and affordable range of extras makes navigating busy city streets easy while your children can travel safely in our selection of child seats. We always have offers on unlimited mileage, additional drivers and insurance extras and are happy to welcome drivers under 25.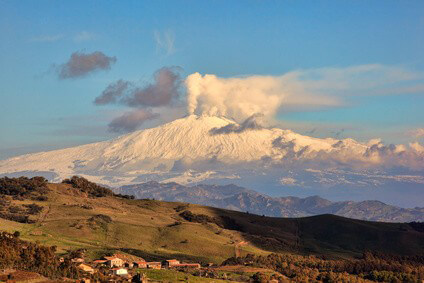 Traffic Information
Our car rental at Sicily Palermo Airport is clearly visible in the arrivals hall and the airport is just over half an hour's drive from the city centre on the E90. Our Palermo city centre office is on Viale Francia and can be reached by bus numbers 118 and 164 from Francia Train Station. The office at Catania Airport, just a few minutes South of the city, is located outside the arrivals hall. At Trapani Airport we can be found in the car rental area of the terminal. You have a choice of two roads for the short journey into Trapani.
A well-maintained network of main roads joins the main towns of Palermo, Catania, Messina, Trapani and Noto. As in the rest of Italy, Sicilians do like to drive fast on motorways. Away from these main networks, the condition of roads can be variable but they do offer a slower pace of life and fantastic views, especially in the mountains and along coastal routes. You will find road maps or a Sat Nav useful as the island's system of signposting is not always reliable.
Most Sicilian towns have plenty of free street parking but remember to park in the direction of travel. There are also pay and display parking areas. Where meters are used these are strictly enforced and fines for infringements expensive. Away from the main towns, you can generally park anywhere that does not cause an obstruction or block emergency vehicles.
The three airport towns of Palermo, Catania and Trapani have plenty of attractions and entertainment to offer their visitors. Take a tour of Palermo's ancient honey-coloured cathedral and gasp at the thousands of mummies in the Catacombe dei Cappuccini. A drive around the harbour town of Trapani reveals one of the Mediterranean's most romantic places with Baroque palaces, Gothic churches and windmills hugging the coastline. You will also see huge piles of salt from the town's salt pans drying in the sun. Catania, the island's second largest town is the gateway to Mount Etna and has been reshaped by the volcano many times during its long history.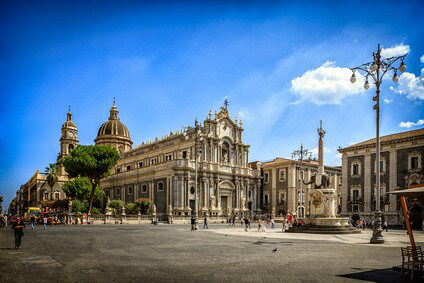 Sixt Tip
Explore Sicily's Volcanic Landscape
Just a 20-mile drive inland from Catania is Mount Etna with its solid rivers of lava that have left an eerie lunar landscape. Hike to the top or take the cable car that starts at Rifugio Sapienza. The views from the top reward the effort of getting there but it will be cold even in Summer so go prepared. On the way home take a diversion to Etnaland and let the children enjoy this theme park with its thrills and spills and dinosaur models.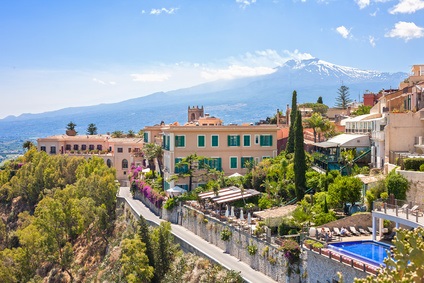 Sightseeing Destinations
San Vito lo Capo is a charming little fishing town with some of the island's best beaches, like Spiaggia di Macari. Wander around the historic town before taking a whale or dolphin watching boat trip.
Distance to San Vito lo Capo
From Trapani Airport: 35 miles, about 1 hour
Clear turquoise waters and sandy beaches are backed by a golden cathedral and castle at Spiagge di Cefal¨. Relax and sunbathe or explore the rich Mediterranean waters with some snorkelling or scuba diving.
Distances to Spiagge di Cefal¨
From Palermo Airport: 62 miles, about 1 hour 20 minutes
Visit the Norman castle that sits on a high ridge of lava at Aci Castello and tour its museum and botanical gardens. Then drive the short distance to the small village of Aci Trezza where the landscape is dominated by eight volcanic stacks that feature in Homer's Odyssey.
Distance to Aci Castello
From Catania Airport: 9 miles, about 30 minutes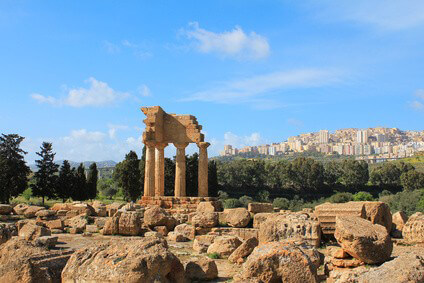 Business Destinations
Tourism, wine and sea salt production and agriculture that focuses on citrus, nuts and cheese are Sicily's main economic sectors. Heavier industries include chemicals, mining and oil refining. The largest events, exhibition and conference venue in Sicily is Palermo's Fiera de Mediterraneo, a huge space divided up into 18 pavilions.
Distances to the Fiera de Mediterraneo
From Palermo Airport: 17.5 miles, about 30 minutes
From Trapani Airport: 67.5 miles, about 1 hour 20 minutes
From Catania Airport: 133.5, about 2 hours 20 minutes

Rental FAQs
Below are the quick answers to some of our most frequently asked questions. Please be reminded that every country has slightly different rules and regulations, so for the most specific and detailed information pertaining to your desired rental please visit our rental information page.
Can I hire a certain car model? If I'm not happy with my vehicle can I change it?
Do I have to pay a security deposit?
Which documents are needed to pick up the rental car?
What do the various insurance options cover?
Can I rent the car at one place and drop it off at another station?
Can I change my booking and do I have to pay a cancellation fee?
Does Sixt deliver rental cars?
Can I cross borders with my rental car?
What is Sixt's refuelling policy?