CURRENT INFORMATION CONCERNING LOCAL RESTRICTIONS DUE TO CORONAVIRUS (COVID-19)
Sixt car hire in Rome Termini train station
If youre travelling to Rome, make sure to choose the Termini train station as your point of entry. Youll be able to hire a car from Sixts Termini car hire branch, which will grant you easy access to the best of what Rome has to offer. Sixts branch at the Rome Main Station, located within, has a wide range of rental cars available to hire, including the beautiful Alfa Giulietta, the classy and comfortable Mercedez-Benz C-Class, the small and economical Smart car, and more. You can a pick up a hire car at any time of the day or night too, with out of hours pickup available if you book your rental in advance. Termini train stations central location means that hotels, museums, art galleries, and other sights and attractions are but a short drive from the station. Within minutes of receiving your car rental, youll be able to visit some of the finest sights and attractions in Rome.
SIXT fastlane is now available - book your rental online without any hassle
1. Select the car via the app: Possible for 30 minutes after selection.
2. Go directly to the car: no waiting time at the counter. The SIXT app will guide you to the location.
3. Open the car via the app: The rental agreement will be generated simultaneously.
4. Return the car as usual: Return the car to the station after the journey.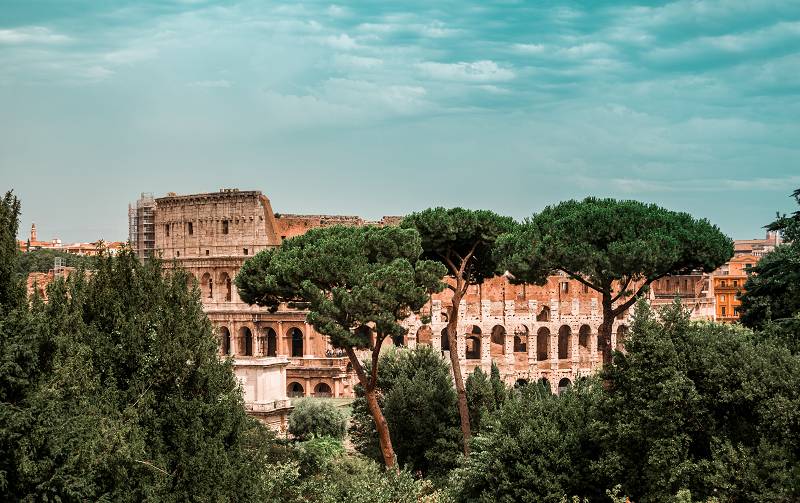 Sights and attractions in Rome
Rome, the capital of Italy, is a wondrous city filled with interesting things to see and do, many of which are located close to Termini station. Vatican City, the home of the Pope, the Sistine Chapel, and the Vatican Museum is located less than 2 miles from the station, while the Colosseum, an ancient arena built by the Romans more than 2,000 years ago, can be reached by car in less than twenty minutes. Other sights like the Trevi Fountain, an 85 foot high fountain surrounded by exquisite examples of baroque architecture; the Galleria Borghese, a gallery containing works of arts by the Cardinal Scipione Borghese, one of the finest Italian sculptors to ever live; and the Campo de Fiori, a busy market full of market traders selling fresh vegetables, meats, foods, bottles of olive oil and vinegars, and more can also be reached easily by car. After enjoying your trip in Rome, youll be able to return your car rental to the Sixt Termini car hire branch at any time of the day or night by using the 24 hour return feature. Youll then be able to take a commuter train to the local international airport or a long haul train into mainland Europe.