Sixt car hire Rome
CURRENT INFORMATION CONCERNING LOCAL RESTRICTIONS DUE TO CORONAVIRUS (COVID-19)
We are proud to offer a premium fleet of rental cars from world class manufacturers such as Audi, BMW, Porsche and Mercedes-Benz with our car hire in Rome. Every branch has spacious estates and comfortable saloons available, which are ideal whether you are holidaying with your family or travelling solo. Experience the thrill of driving a convertible or sports car, or explore the open roads in a 4x4. Five of our branches offer 24 hour return, including both airport locations, so you dont have to worry about keeping your travel plans flexible to suit us. Please note that when you book your car rental in Rome with us, you cannot reserve a specific make or model, as your booking is for a vehicle category only.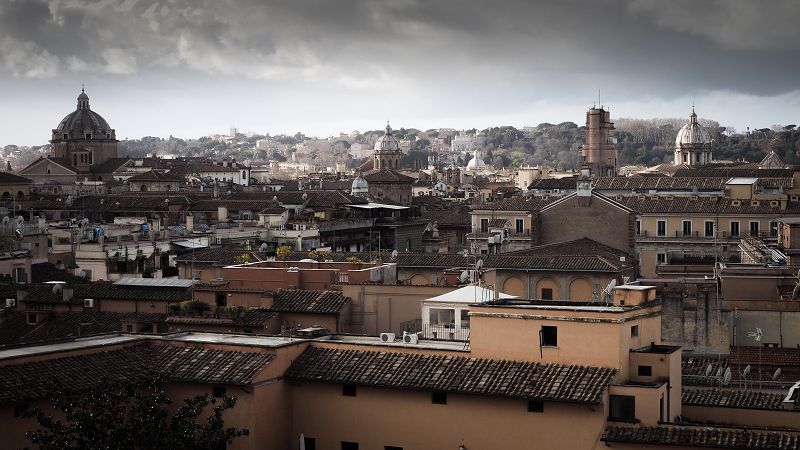 Our Services
We understand that each of our customers has individual needs when they hire a car from us. So we don't just offer car hire in categories ranging from economy to luxury, we also give you the opportunity to tailor a package from our optional extras which meets your personal needs. If you plan to travel long distances, you could add unlimited mileage, an additional driver or a car seat if you have little ones with you. Book a Sat Nav to make sure you never get lost in the streets of the city and the wider countryside. If you are under 25, there's an insurance package for you, too. For great flexibility, we also offer 24 hour return. A price comparison will highlight our affordable prices, and booking could not be simpler - book online, or use our Sixt App if you are a busy person who needs to book on the move.

Traffic Information
A radial network of roads surround the city of Rome, most of which follow the lines of the original roads which were built to connect the vast Roman empire. This makes connecting with the rest of the country straightforward, but also creates traffic problems in the city itself, slowing traffic down. Locals drive with a confidence that you might find challenging, and do look out for the weaving mopeds. During daylight hours, the inner city centre is a Limited Traffic Zone so you will need to use the ring road to navigate your way around. A similar scheme operates in other areas at night, so it's best to plan your journey in advance to avoid these zones. On-street and covered parking are available in the city and significant savings can be made with advance bookings.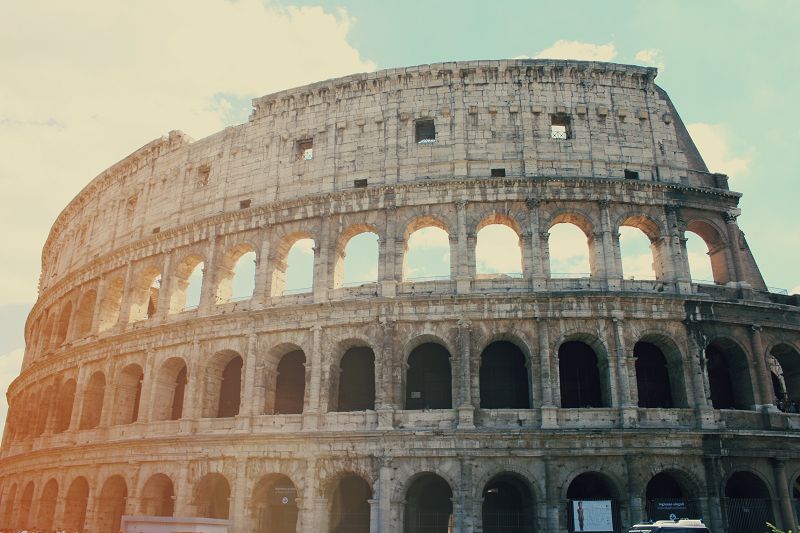 Sixt Tip
Something for Everyone in Rome
With a wealth of history to explore, it can be hard to know where to start when you visit Rome. In addition to historic buildings, Rome has one of the largest green space areas of European cities, with parks and landscaped gardens across the city. Many piazzas have cool fountains to sit beside while you enjoy your gelato, and don't forget to drop a coin in the Trevi Fountain when you stop there. Shop to your heart's content in famous luxury fashion houses - Rome boasts boutiques for the world's major designers. Just 15 miles south of the city you will find Castel Romano Designer Outlet, offering more than 90 designer outlets at discounted prices. When in Rome, they say, do as the Romans do, and this is certainly true of the cuisine. Restaurants abound in all price ranges from budget to fine dining. Rome offers a vibrant nightlife scene, although it starts late - friends often don't dine until 9pm before going on to a bar or club.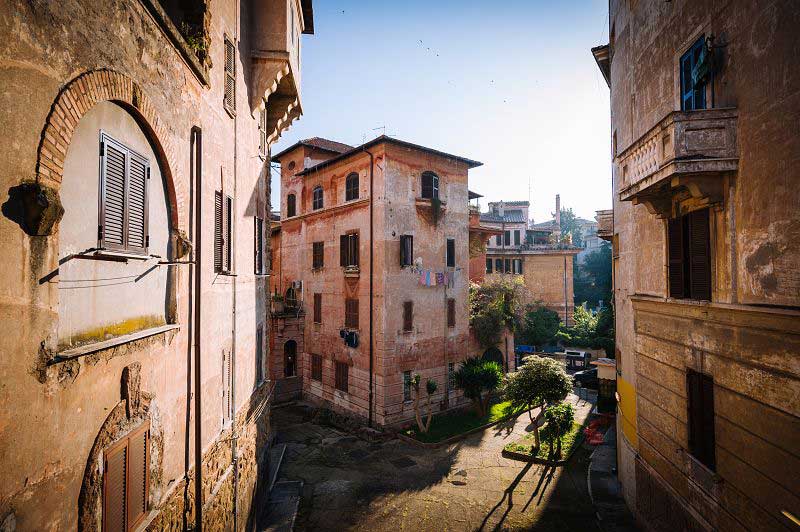 Sightseeing Destinations
Located just twenty miles from Rome, you will find Tivoli, a beautiful and historic location where the Emperor Hadrian built his country villa. Enjoy the unique terraced gardens of the Villa d'Este, with gravity fed fountains from the River Aniene.
Distances to Tivoli
From our Rome Airport Fiumicino desk:40 miles, about 65 minutes
From our Rome Airport South Ciampino desk: 25 miles, about 45 minutes
From our Rome Termini Train Station office: 22 miles, about 60 minutes
From our Rome Centre Villa Borghese office:22 miles, about 50 minutes
For a relaxing day away from the city bustle, head to Villa Borghese. You can take time to stroll through the gallery as you view great paintings by Titian an Caravaggio. Relax in the serenity of the landscaped gardens and enjoy stunning panoramic views across the piazzas and rooftops of Rome.
Distances to the Villa Borghese
From our Rome Airport Fiumicino desk:19 miles, about 40 minutes
From our Rome Airport South Ciampino desk: 18 miles, about 40 minutes
From our Rome Termini Train Station office: 2 miles, about 10 minutes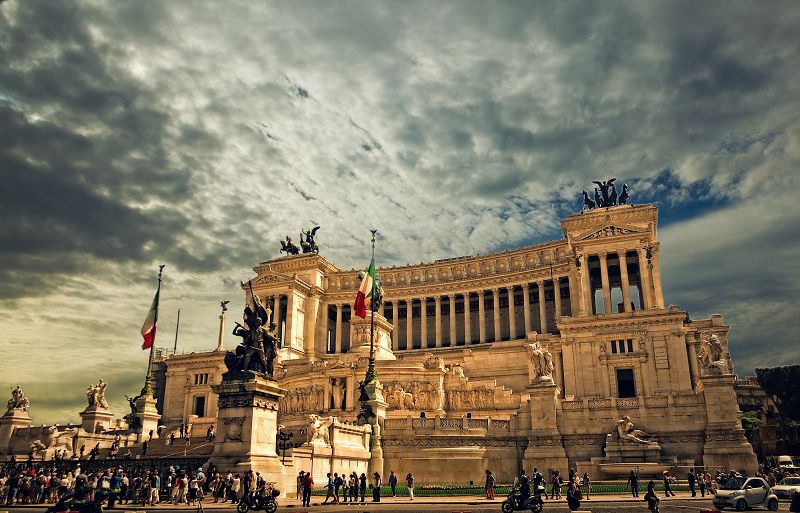 Business Destinations
Telecom Italia has its headquarters in Rome. It is the country's largest telecom company, providing phone, mobile and internet services in both Italy and Brazil.
Distances to Telecom Italia
From our Rome Airport Fiumicino desk:18 miles, about 40 minutes
From our Rome Airport South Ciampino desk: 12 miles, about 35 minutes
From our Rome Termini Train Station office: 2.5 miles, about 15 minutes
Cinecittą is the largest film studio in Europe, covering over 100 acres. Founded in the 1930s, it quickly became known as Hollywood on the Tiber and it is today the hub of the Italian film industry.
Distances to the Cinecittą studios
From our Rome Airport Fiumicino desk:21 miles, about 50 minutes
From our Rome Airport South Ciampino desk: 6.5 miles, about 15 minutes
From our Rome Termini Train Station office: 6 miles, about 30 minutes