CURRENT INFORMATION CONCERNING LOCAL RESTRICTIONS DUE TO CORONAVIRUS (COVID-19)
Sixt rent a car services at Milan Malpensa Airport
Sixt rent a car is located inside the Malpensa Airport inside terminal one making it easy to get a car. Sixt has over 100 years of experience of car renting so we have the experience to know exactly what you would like for your needs. We have a large, high quality fleet with car categories ranging from compact city cars, hatchbacks and saloons, to 4x4s, convertibles and luxury cars. Our easy to locate branch is found in the arrival hall of Terminal 1, meaning you can pick-up your car hire quickly and easily.
SIXT fastlane is now available - book your rental online without any hassle
1. Select the car via the app: Possible for 30 minutes after selection.
2. Go directly to the car: no waiting time at the counter. The SIXT app will guide you to the location.
3. Open the car via the app: The rental agreement will be generated simultaneously.
4. Return the car as usual: Return the car to the station after the journey.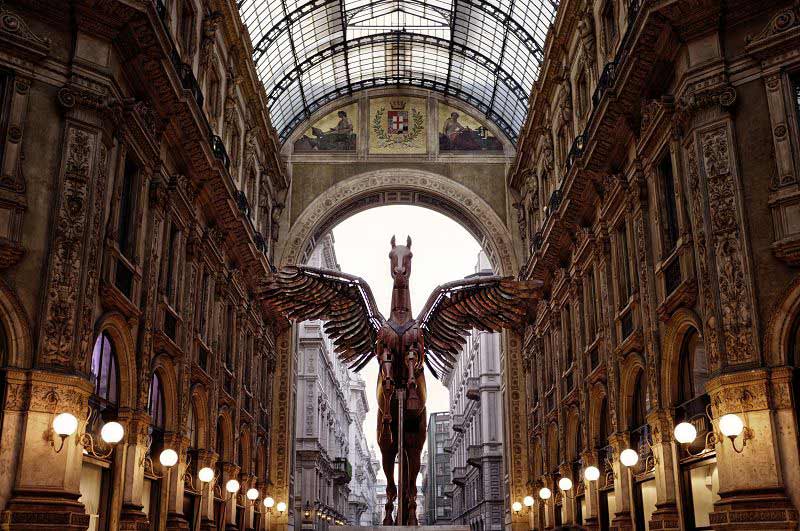 Milan Malpensa Airport Terminal T1
Milano Malpensa Airport "City of Milan" is the largest airport of Milan, northern Italy. The first industrial airport was opened in 1909. The civil flight airport was then opened in 1948, during war reconstruction, to serve the northern area of Milan. Until recently, it was a major hub for Alitalia, but now serves as a hub for long-haul flights and low cost carriers.
Explore Milan easily in a Sixt Car Hire
Milan is the main industrial, commercial and financial centre of Italy and a leading global city. The city is a major world fashion and design capital. Thanks to its important museums, theatres and landmarks (including the Milan Cathedral, the fourth largest cathedral in the world, and Santa Maria delle Grazie, decorated with Leonardo da Vinci paintings, a UNESCO World Heritage Site) Milan attracts more than two million annual visitors.
Lake Maggiore can be reached at just around 30 km distance. Different sights and touristic locations can be found in the surrounding areas to Malpensa Airport: Stresa and Isola Bella; Isola di San Giulio; Museo sul Sempione, property of a private antique collector where antique airplanes, tank engines, motorbikes and much more can be found. Castello d'Angera where the Doll Museum is located. A variety of woods and mountains where long walks and mushroom or chestnuk picking can be part of a relaxing day in contact with nature. Mount Mottarone, at a few kilometers from Stresa, where skiing and other activities are available. The archeological sites of Sesto Calende and Golasecca. Sacro monte, in Varese.