Sixt car hire services in Milan
Click on the second tab of our branch menu to open an overview map showing you all of our branches offering car hire in Milan. Individual branch pages provide exact addresses and useful information such as opening times. A brief car hire price comparison will reveal that we offer highly affordable prices, in addition to our excellent customer service. We are happy to help you organise your car hire, whether you need a rental for a few days or over a longer period. Please be advised that whilst we guarantee you will receive a vehicle from the class of your choosing we are unable to guarantee specific models for your car rental in Milan.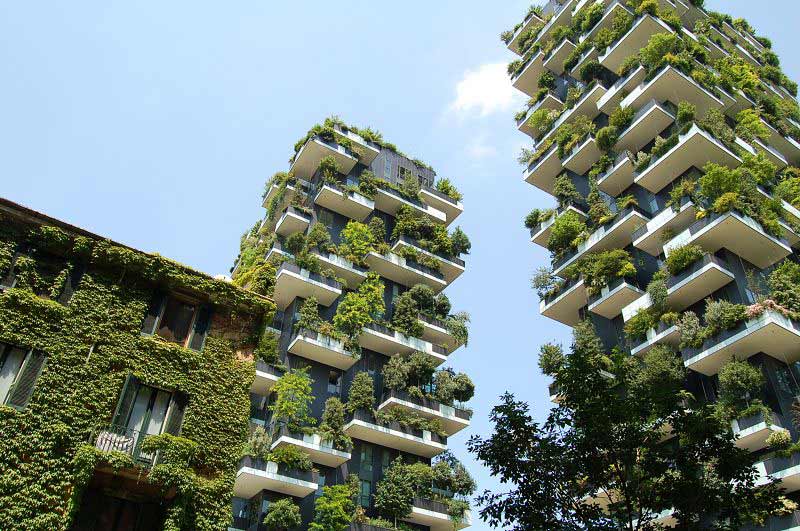 Our Service
We are pleased to be able to offer a wide range of rental cars in our fleet, ensuring all our customers will be able to find something to meet their needs. We have economy and family saloons, sports convertibles, compact hatchbacks and luxury vehicles from premium manufacturers such as Mercedes-Benz, Jaguar and Audi. Perhaps you are planning on exploring the area around Milan, in which case you may wish to opt for a 4x4 vehicle for exploring country roads. We have solutions for business users including vans for transporting goods and minibuses for travelling in larger groups, for example to conferences or corporate retreats. You can also customise your car hire in Milan with our range of practical add-ons including Sat Nav for those who are unfamiliar with the area, insurance options and child seats for travelling with young children. During the winter months we also offer snow chains and ski racks for anyone planning on driving up to the mountains.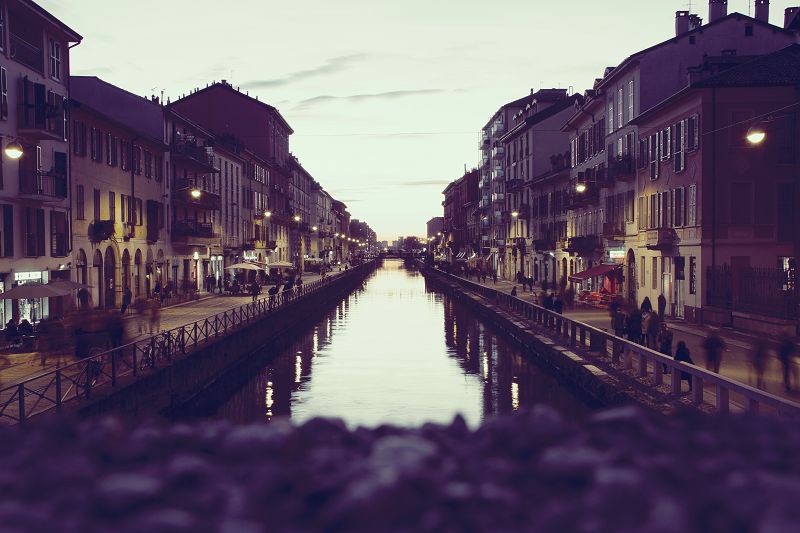 Traffic Information
Vehicle hire in Milan is an excellent way to enjoy flexible travel that lets you take in the city at your own pace. Driving around Milan can be intimidating for those unfamiliar with the area, particularly in the city. You should also be aware that as of January 2012, Milan introduced a London-style 'congestion charge' system named 'area C', whereby all private cars entering the city have to pay a 5 euro toll on weekdays between 7:30am and 7:30pm.
Italian road signs do not indicate directions as with many other countries' signs, and simply feature a city sign. If you are planning on visiting a particular restaurant or are driving to your hotel, it is best to check for the main roads nearby prior to setting off, as roundabouts and exits off main roads often feature places of interest but are difficult to read as you drive. If you see a sign that reads 'zona traffico limitato' or 'zona pedonale', it indicates a pedestrian zone that is prohibited for cars.
Parking in the city centre can be problematic, as residents have priority parking and spaces can be expensive. Generally, private parking spaces are cheaper and can be reserved for several days, taking the stress out of trying to find a parking space at the last minute. In the majority of suburban Milan you can park by the curb using the 'pay and display' machines, in spaces marked by blue lines. When parking in suburban areas, be very careful not to use spaces marked by yellow lines as these are reserved for residents use only.
Drivers in Milan will be able to make use of the country's 'Autostrade' system, the national motorway system. Using this motorway system, you can reach Florence and Rome using the A1 road. If you want to make a trip to Venice or the fair city of Verona, take the A4.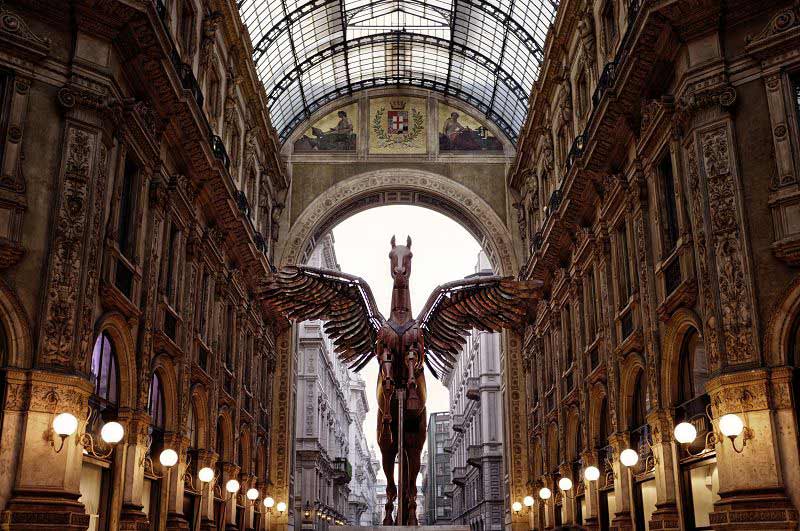 Sixt Tip
Milan: a City of Art and Design
There is no denying that Milan is synonymous with style, and is famous for its status as the fashion capital of Italy. However, there are plenty of other things to do in the city if you aren't interested in shopping. At Salumaio di Montenapoleone you will find a quintessentially Milanese courtyard and some of the city's most delicious pasta dishes. If you enjoy design, antiques and art galleries, head to the District of Brera, the city's official design district. The area was originally populated mostly by bohemians and artists and is now a great place to visit for enjoying modern art and design firsthand. Another must-see attraction in Milan is the Novecento Art Museum, which is housed inside one of the painstakingly-restored twin Arengario buildings. Several masterpieces of twentieth century modern art are contained here including the Quarto Stato painting of Pellizza di Volpeda, featuring striking workers at the turn of the century.

Sightseeing Destinations
If you'd prefer to avoid the tourist hotspot of Sforza Castle, head to the adjacent Parco Sempione, a stunning public gardens designed by architect Emilio Alemagna. Outside the stately home the garden frames you will find a sculpture gallery and an aquarium.
Distance to Parco Sempione
From Milan central station: 1.9 miles, about 13 minutes
From Milan Malpensa Airport: 29.8 miles, about 38 minutes
Along with its fashion Milan is famous for its culture. The La Scala, or Teatro Alla Scala, is the city's most famous opera house, and is regarded as one of the leading opera and ballet theatres in the world. The Teatro Alla Scala is accessible from the theatre's foyer and contains a large collection of costumes, statues, drafts and paintings related to La Scala and operatic history in general. Unlike many of the city's attractions, there is secure parking nearby on Via Agnello at Rinascente Car Park and Piazza Diaz underground car park.
Distance to Teatro Alla Scala
From Milan city centre: 1.9 miles, about 13 minutes
From Milan Malpensa airport: 31.6 miles, about 49 minutes

Business Destinations
As you'd expect from the business capital of Italy, Milan has a wide variety of business event venues. Contemporary venues include the Starhotels Business Palace, which features 12 meeting rooms and is also a hotel. One of the most intimate and compact events venues is the Spazio Pin, which has just 3 meeting rooms and a maximum capacity of 70, ideal for smaller corporate events and team building exercises. If you are lucky enough to be attending a business conference or expo, you may find you will be heading to the the historic Museo dei Navigli, a historical residence in Brera.
Distance to Starhotels Business Palace
From Milan city centre: 5.7 miles, about 32 minutes
From Milan central rail station: 4.7 miles, about 24 minutes
Distance to the Museo dei Navigli
From Milan city centre: 1.8 miles, about 16 minutes
From Milan central rail station: 1.0 miles, about 8 minutes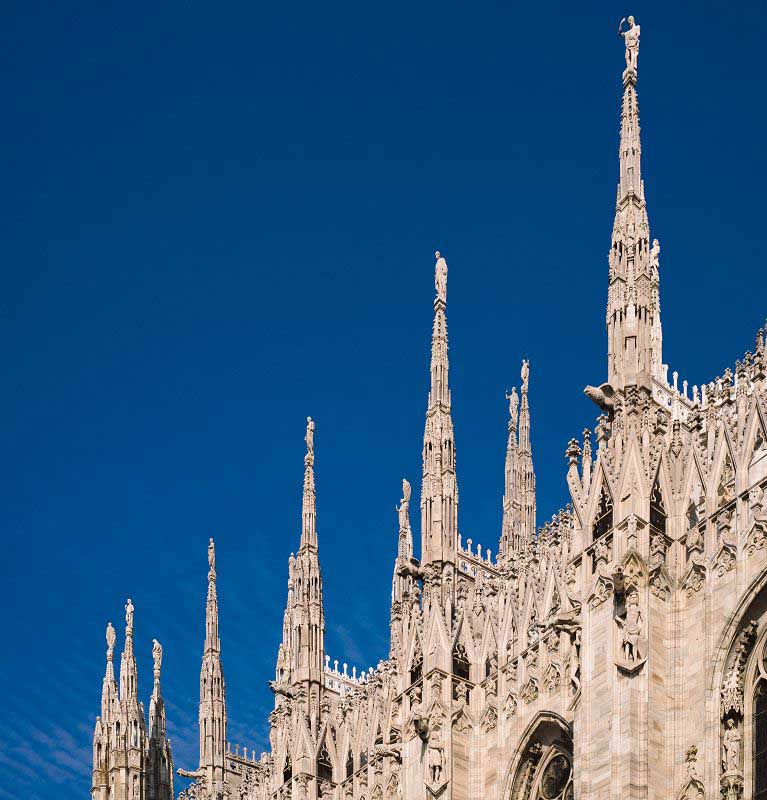 Green Zone:
The access to the historical centre of Milan is limited by the Congestion Charge area (Area C) on Monday, Tuesday, Wednesday and Friday from 7:30 to 19:30 and Thursday from 7:30 to 18. To get into Area C you must activate an entrance ticket of 5 Euro.