Car Rental in Marche, Italy with Sixt
Service
|
FAQs
|
Tips for the Region
|
Important Cities
|
Climate, Cuisine, and Children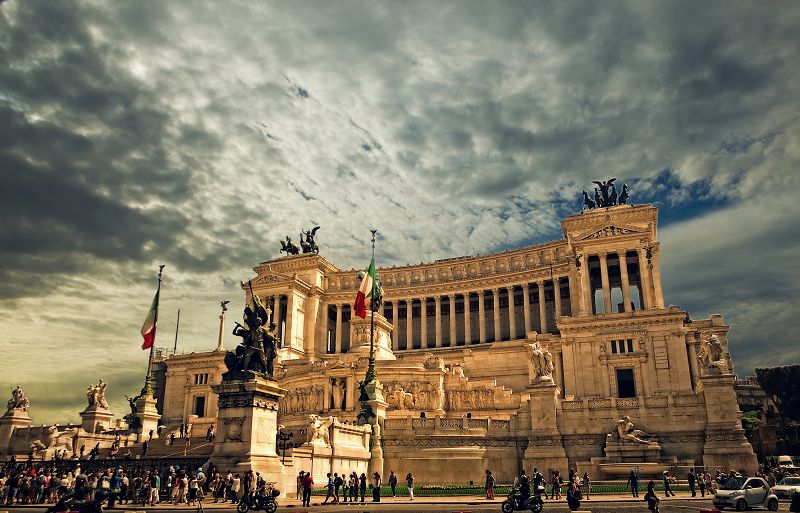 Relatively less visited than other areas in Italy Le Marche is something truly charming in its surreal beauty. We can't recommend enough a car hire in Marche to explore the majestic cliffs and cliff-backed bays along the Adriatic. It is truly something special to witness the mountain ranges of Monti Sibillini and to go inland and see the expanse of Renaissance art and history throughout the towns and villages. Ascoli Piceno is perhaps the region's trendiest cities filled with culture, dining and nightlife. It is an area that expands through sublime landscape so to rent a car in Le Marche is to embark on a truly special journey. The wild and majestic Parco Nazionale dei Monti Sibillini is also worth seeing but be aware of its steady recovery from the 2016 Central Italian earthquakes.
Our Service
When booking your car hire in Le Marche we can offer a range of additional extras to ensure your comfort and safety. Let us know if you require a child's car seat, winter tyres or intend to travel one way only. An additional named driver can also be added at this stage. A Sat Nav is always a useful addition when travelling on unfamiliar roads.
Which vehicle category to choose?
Le Marche has one exhilarating and high speed road that runs along the coast. Compact, cheap economy cars may suit your schedule or choose a premium, luxury model for extra comfort. Family saloons or convertibles are available on request.
A premium full-size vehicle guarantees a comfortable journey no matter how long.
Estate cars ensure there is room enough for the whole family!
Drivers license
All licenses from the European Union and Switzerland are accepted. Drivers licenses from another country are also accepted if they are written in the Latin alphabet as part of a short stay. You can add an extra driver during the booking process. The driver must also present a valid drivers license when the vehicle is collected.
Age Restrictions
To rent a car in Le Marche you must be at least 21 years old and have been in possession of your drivers license for at least 1 year.
Accidents
If you have an accident please inform the police immediately even if rental car is only slightly damaged, the accident was self-inflicted or if no other vehicles were involved. In addition, any damage to the rental vehicle must be reported directly to Sixt during the rental period. There is a form for an accident report enclosed with the vehicle documents. You can use the European emergency number 112. Alternatively call 113 for police, 115 for the fire brigade and 118 for first aid.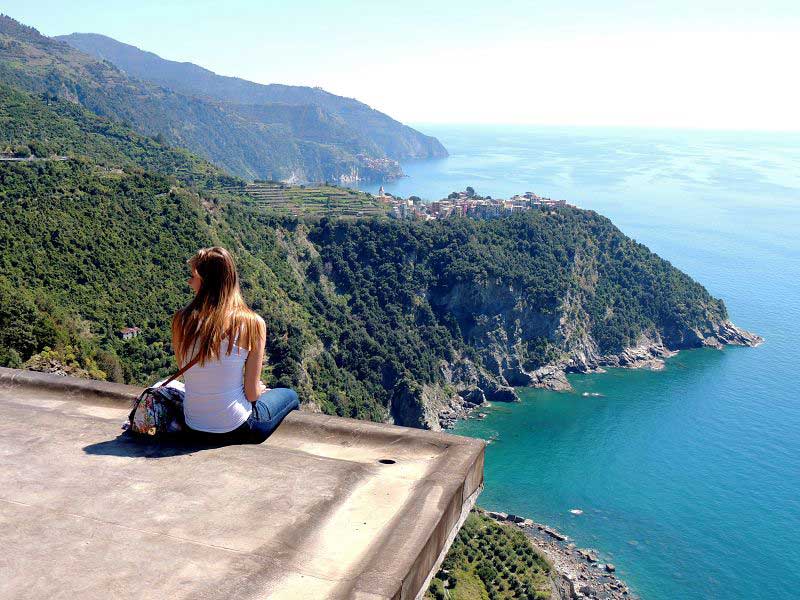 FAQs
For how long can I rent a car from Sixt?
What documents do I need to rent a car?
What insurance cover do I need?
Can I collect my vehicle from one branch and return to another?
Do I always need to pay a deposit?
Can I book a car with unlimited mileage?

Tips for the Region
Le Marche is a region with a huge amount of outdoor activity, small village exploration and bigger metropolitans. History lovers will be delighted with the classical structures and Renaissance art. Families will enjoy the beaches, parks and children's attractions.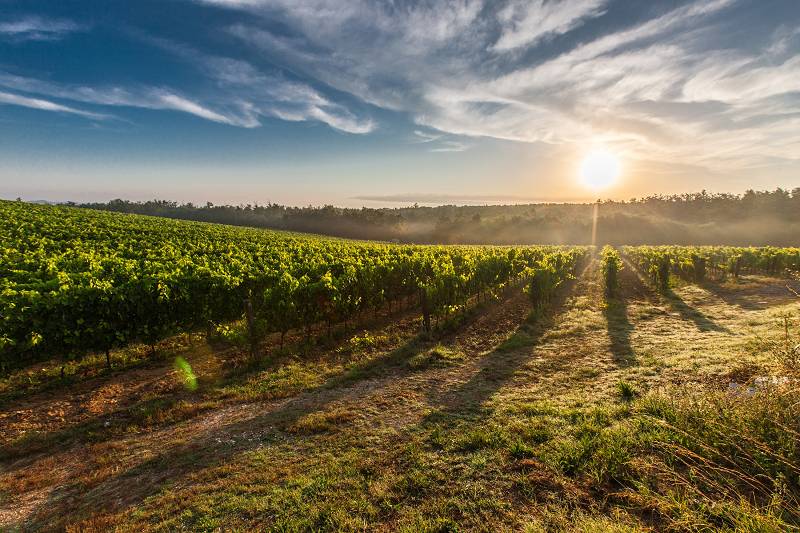 Nature in Le Marche
Le Marche is a great place for all sorts of outdoor activities including sailing, scuba diving, golfing and even skiing.
Drive up from Sarnano into the Sibillini Mountains to find the ski resort of Sassotetto.
Tip: Norcia is an amazing medieval town in the Sibillini Mountains, which has a host of extreme sports including kayaking, white water rafting and climbing. For a cheap alternative though a simple hike on the Conero peninsula, just south of Ancona, is an unforgettable experience.
History in Le Marche
Nature and history seem to blend together in this charming region. A road trip through the hills and mountains will provide amazing views and drop you in some historical places. The Abbazia di Chiaravalle di Fiastra is one of the best preserved Cistercian abbeys in Italy, and it is enclosed by a large nature reserve. Besides from Ascoli Piceno, the town Urbino is a popular destination that seems to not have moved on from the Reneissance, the markets and architecture will leave you astounded. The hilltown of Fermo also boasts a great historic center and main square quintessential to this region.
Important Cities
Le Marche is filled with a number of provinces and metropolitans that are so ideal they feel like towns still caught in their rich past. As mentioned some of the main spots are Ascoli Piceno and Urbino. We will also cover, of course, the capital of the Marche region %u2013 Ancona.
Ascoli Piceno
Considered one of the most fun and coolest places in Le Marche, Ascoli Piceno is a vibrant area brimming with history and culture. A host of fun bars and cafes lie within an area that dates back to the Sabine tribe in the 9th Century. In a sense it is the lost cousin of ancient Rome containing a number of practically perfect piazzas. Meat stuffed fried olives are the local delicacy here and there are a huge number of artisan shops selling locally made honeys and oils.
Urbino
With a hip art scene dating back to the 15th Century this University town still attracts visitors looking for some of the most unique cultural experiences in Europe. Duke Federico da Montefeltro built a palace and maintained a famed court here; one of the most important in Renaissance Italy. This palace is the main tourist site and houses the National Gallery. Truly if you're exploring Le Marche then a road trip to this historical town is worth doing. In 1998 Urbino was declared a world heritage site.
Ancona
The capital of this region Ancona is a truly fascinating city that dates back an eon. It was founded by the Greeks and faced extraordinary development under Emperor Hadrian who took its small ports and transformed it into the hub of the Adriatic sea. It is split into two parts, the historic center on Monte Guasco and the modern section situated on the coast. You have to be sure to check out the Cathedral of San Ciriaco, the National Archaeological Museum of The Marches. Not to mention Church of Santa Maria della Piazza and the Mole Vanvitelliana. If you enjoy fine dining, culture and stunning beaches then this is the city for you.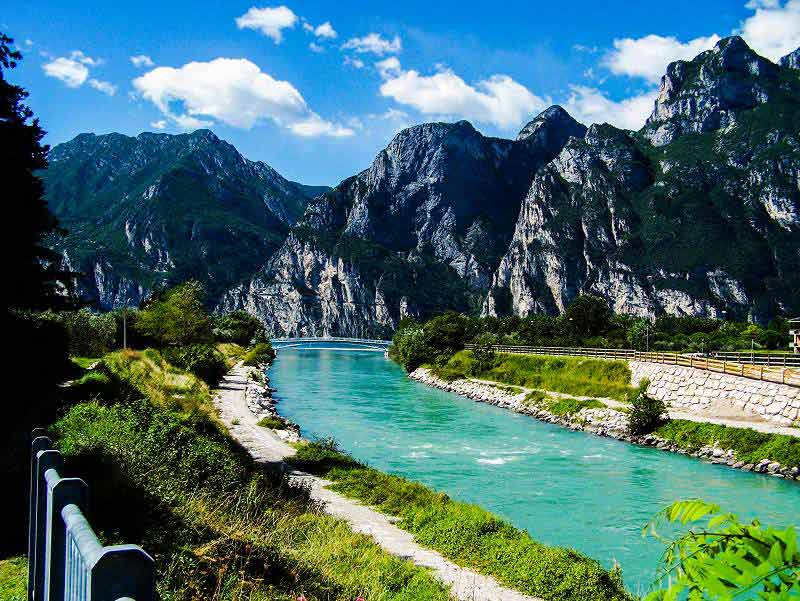 Climate, Cuisine, and Children
Climate and Temperatures
Spring can bring some unpredictable showers and being in Norther Europe the Winter sun can bring a dry atmosphere. However, the weather is pretty ideal all year round with temperature in the 20's even in December. However being a mountainous region snowfall does come in the Winter and occasionally falls at lower altitude. Summer brings the hottest months, peaking around July/August.
Le Marche Cuisine
The food in Le Marche
Le Marche is a deeply traditional region and in turn the food derives from this sense of culture. The produce has a great deal variety coming from the mountains, farmland and sea. The best cheap food would be the street food of Ascoli Piceno, in particular and as mentioned the stuffed olives. Vincisgrassi is the region's lasagne, 12 layers of pasta sheets interspersed with veal ragu, chicken liver or lamb sweetbreads, truffles or wild mushrooms. Try also Brodetto all'Anconetana: a decadent fish soup, if you're by the coast.
Lazio with Children
Holding such a deep resonance with art most villages or city will have interactive museums of galleries offering workshops for kids. For a more outdoor activity the Adventure Quercus Park is a thrilling experience offering ziplining and fox jumps. For the young girls who love dolls a special mention goes to the Barbie museum of Ripatransone.