Car hire in Lazio, Italy with Sixt
Service
|
FAQs
|
Tips for the Region
|
Important Cities
|
Climate, Cuisine, and Children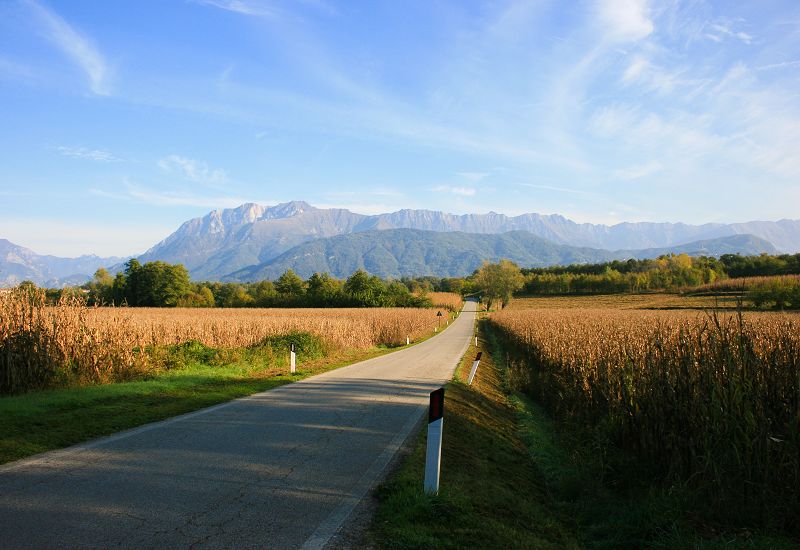 The Lazio region is home to the eternal city of Rome and as such is a huge draw to tourists from all over the world. As well as being an excellent base for exploring the majesty and ancient wonder of the capital, the region also includes a vast number of things for the traveller to experience. The countryside to the north of Rome includes a variety of Etruscan temples and ruins. These elements of the pre-Roman civilisation of the country can make a car hire in Lazio a great option. Nearby are the famous Sabine Hills, a peaceful agricultural area that is home to ancient small towns. Here a visitor can experience traditional restaurants and dining while taking in the marvellous landscape. Just outside of Rome is the city of Tivoli. Here a group can visit Hadrian's Villa, the amazing rural retreat of the ancient Roman emperor. Cars can be parked directly by the entrance to the villa, and with a full range of shops, cafés and a restaurant, all visitors can be well provided for. Holiday-makers can easily enjoy everything this area has to offer with a car hire in Lazio.
Our Service
When booking your car hire in Lazio we can offer a range of additional extras to ensure your comfort and safety. Let us know if you require a child's car seat, winter tyres or intend to travel one way only. An additional named driver can also be added at this stage. A Sat Nav is always a useful addition when travelling on unfamiliar roads.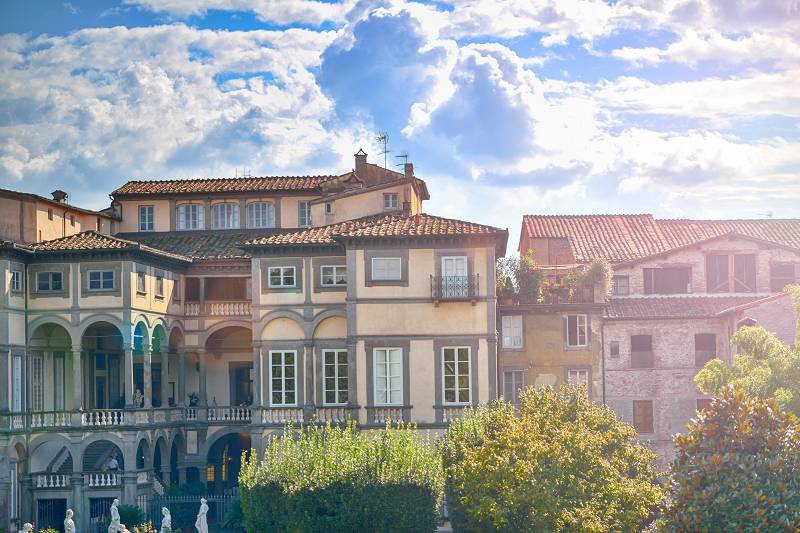 Which vehicle category to choose?
Rome and the Lazio region has an excellent network of roads which lend themselves to any category of vehicle. Compact, cheap economy cars may suit your schedule or choose a premium, luxury model for extra comfort. Family saloons or convertibles are available on request.
A premium full-size vehicle guarantees a comfortable journey no matter how long.
Estate cars ensure there is room enough for the whole family!
Drivers license
All licenses from the European Union and Switzerland are accepted. Drivers licenses from another country are also accepted if they are written in the Latin alphabet as part of a short stay. You can add an extra driver during the booking process. The driver must also present a valid drivers license when the vehicle is collected.
Age Restrictions
To rent a car in Lazio you must be at least 21 years old and have been in possession of your drivers license for at least 1 year.
Accidents
If you have an accident please inform the police immediately even if rental car is only slightly damaged, the accident was self-inflicted or if no other vehicles were involved. In addition, any damage to the rental vehicle must be reported directly to Sixt during the rental period. There is a form for an accident report enclosed with the vehicle documents. You can use the European emergency number 112. Alternatively call 113 for police, 115 for the fire brigade and 118 for first aid.

FAQs
For how long can I rent a car from Sixt?
What documents do I need to rent a car?
What insurance cover do I need?
Can I collect my vehicle from one branch and return to another?
Do I always need to pay a deposit?
Can I book a car with unlimited mileage?

Tips for the Region
Lazio is a region with everything on offer for the perfect Italian holiday. History lovers will be delighted with the classical structures and Roman ruins. Families will enjoy the beaches, parks and children's attractions.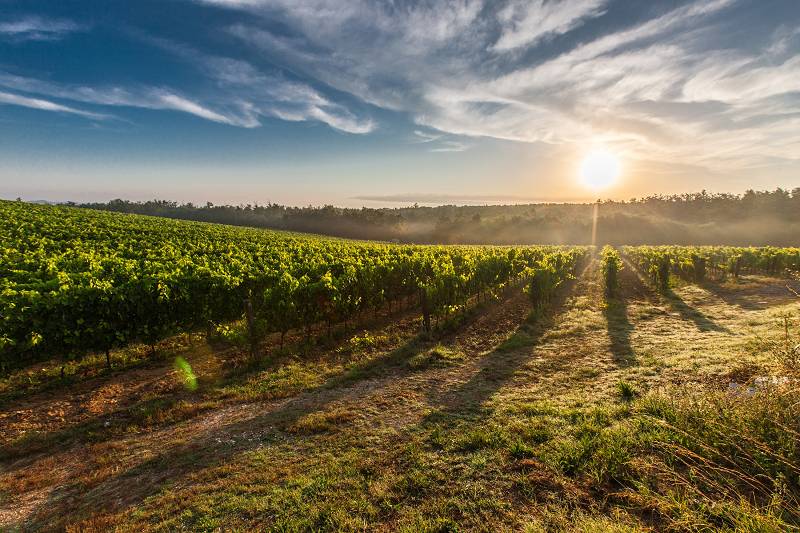 Nature in Lazio
There are a tonne of outdoor activities and attractions to see in this Italian region, and often a better cheap alternative to the metropolitan excitements of Rome.
Monte Rufeno nature reserve expands more than 7,000 acres of stunning oak forest bordering Lazio, Umbria and Tuscany.
Tip: Large groups are able to rent an entire farmhouse with a kitchen, although local restaurants are available. There are also a host of bike trails. However, if it's relaxation in nature you want then the volcanic northern reaches of Lazio near Viterbo are filled with enticing hot springs.
History in Lazio
Of course, the capital Rome is a goliath of historic artefact and architecture. From the Colosseum, the Trevi Fountain and the Roman Forum, the list is endless. However, the city is not the only place to immerse yourself in Italy's rich past. Only half an hour away from the capital are the Ruins of Ostia Antica. Without such the large crowds of Pompeii you can explore this lost town in marvel and pleasure.
For another unique day out take a road trip to the Etruscan tombs of Tarquinia. Perhaps no better reason to go for a car rental this northern town holds more than 6,000 tombs on its outskirts dating back to the 6th century BC. Tarquinia's tombs depict colourful and often gory scenes of a mysterious civilization, the Etruscans.
Important Cities
Rome is the region's capital city and as mentioned is rich in historical architecture and sites. We will list some of the main attractions but also share some of Lazio's other beautiful towns definately worth exploring in your rented car.
Rome
There are a number of things any first timer to Rome should try and see and depending how long you are there for it's safe to say it is impossible to do everything. These include the Colloseum, The Roman Forum and Palatine, the Vatican Museums, and the Baths of Caracalla. Perhaps if you are into modern architecture then MAXXI may also be a wise choice, exhibiting some of the best of 21st Century arts. If you are planning for a cheap option the museum is now free Tuesday to Friday.
Viterbo
80 Kilometers north of Rome lies this Medieval town dating back to the 11th and 12th centuries. It holds only 60,000 inhabitants within its medieval walls and also contains one of the most important Academies of Fine Arts in the country. Be sure to see the San Lorenzo Cathedral and it's Gothic bell tower as well as The Palazzo dei Papi, the seat of the Popes in in the 13th century.
Bracciano
This town is famous for its castle, Castello Orsini-Odescalchi. Nearby is also its world famous lake, called Lago di Bracciano, or the Sabatino. It is very popular as a tourist destination particularly those who love to sail. The beauty of this town is so well-known that is host to many weddings throughout the year.

Climate, Cuisine, and Children
Climate and Temperatures
The general climate of Lazio is warm and temperate. In the winters many of the region such as Rome and Fiumicino see a fair amount of rain. In the summer it can be extremely hot so be aware when travelling between June and August.
The Lazio Cuisine
Lazio enjoy a huge variety of meat and pasta dishes characterizing the region. Some of its specialties are the spaghetti alla carbonara, the oxtail, and the gnocci alla romana, all known throughout the world. In terms of vegetable the area adores its Roman artichoke and rich black olives. The production of exquisite olive oil is also significant in Lazio.
Lazio with Children
Families with children will not be disappointed with the many options for a fun day out in Lazio. The Bomarzo Monster Park in Northern Lazio is hugely popular, containing mythical stone statues charming all its guests. The Children's Museum of Rome is considered world class educating children on everything from outer space to the human body.