Sixt car hire Bergamo
Our Service
 |  
Traffic Information
 |  
Sixt Tip
 |  
Sightseeing Destinations
 |
Business Destinations
We provide affordable rental cars for drivers on all budgets, and a price comparison will reveal how competitive our prices are. We offer a diverse fleet of cars, roomy estates and comfortable 4x4s from some of the world%u2019s best known manufacturers including Mercedes Benz, Renault and Fiat. While we will do our best to meet your needs and preferences, we can only reserve you a rental vehicle from a particular category, not a specific model. You can make your reservation easily online, by telephone or in branch. You can find our Bergamo branch by clicking the second tab next to the location menu, where you will find a Google map of our location. There is also information about opening times here, although this branch has the advantage of a 24-hour pick-up and return service, so you can collect your car out of hours.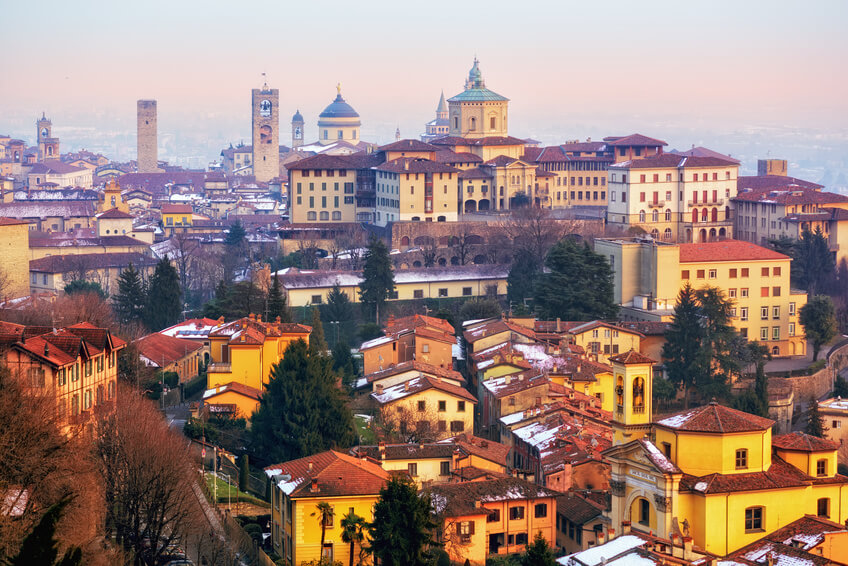 Our Service
You can easily personalise your car hire in Bergamo to suit your needs with our range of optional extras, which can easily be booked when you hire a car with us. All our deals come with unlimited free miles to help you make the most of your trip. In addition, you can include other drivers on your policy, and family parties can include child seats for maximum safety. Also, with the Bergamese Mountains within an hour%u2019s drive, you may want to include a ski rack if you are travelling here for the winter sports! You can find our full range of extras online or via our mobile app, which makes it easy for you to make a booking on the go. While we cannot guarantee the availability of optional extras, we will always do our best to accommodate your needs.

Traffic Information
Bergamo is a major city, and the roads tend to be busy, so it%u2019s advisable for first-time visitors to include Sat Nav to make things easier! This comes as standard with some of our rental vehicles. The A4 is the main motorway in and out of the city, and connects Bergamo to the east and west of the country. The city is also served by several major routes, the SS525 which enters the city from the south west, the SP35 to the north east, and the SS470, which runs around the outskirts of the city.

Sixt Tip
Bergamo is divided into the Upper City, the ancient Medieval town located on top of the hill, and the Lower City, which is the modern shopping, business and residential district. The city is also surrounded by 34 diverse villages which are known collectively as the Great Bergamo. Renowned for its longstanding tradition of excellence in the arts, Bergamo has produced several well-known artists and composers, and was the birthplace of the Bergamask folk dance.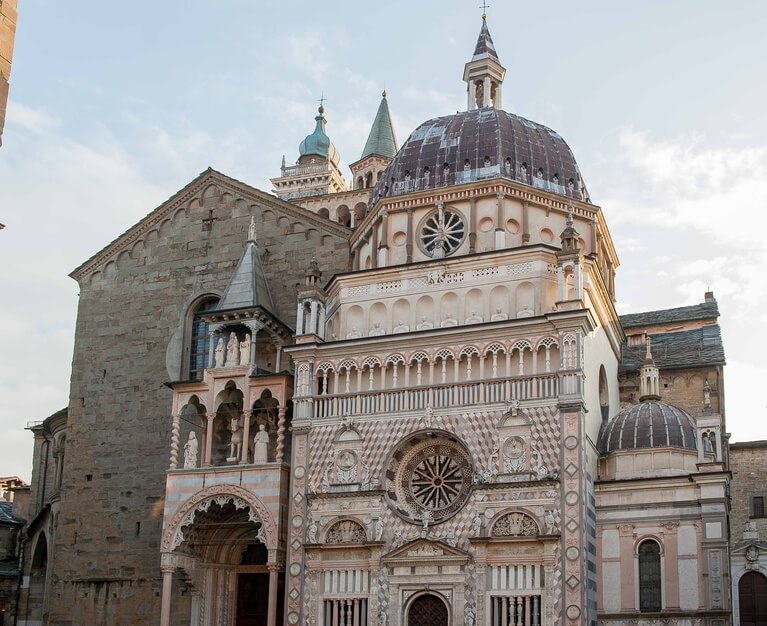 Sightseeing Destinations
There is plenty to see and do within the city, but you don%u2019t just have to use your car hire in Bergamo itself! Many of the surrounding areas are fascinating and are within easy driving distance. One of these is Lovere, known as one of the most beautiful villages in Italy. Surrounded by mountains and set on a lakeside, it offers stunning examples of Art Nouveau and Neoclassical architecture. It%u2019s also a great place to relax!
Distance to Lovere
From Bergamo city centre: 28 miles, about 53 minutes
From Bergamo International Airport: 26.6 miles, about 48 minutes
For a day out that all ages will enjoy, head to Valbrembo, home of the famous Le Cornelle wildlife park. The aim of this 100,000 square metre park is to preserve wildlife in captivity. The animals, which include tigers, meerkats, elephants and giraffes, live in environments which have been created to mimic their natural habitats as realistically as possible, and they enjoy a great amount of freedom. The park is home to over 1,000 animals and birds, belonging to 120 different species.
Distance to Le Cornelle Wildlife Park
From Bergamo city centre: 9.5 miles, about 21 minutes
From Bergamo International Airport: 9.07 miles, about 16 minutes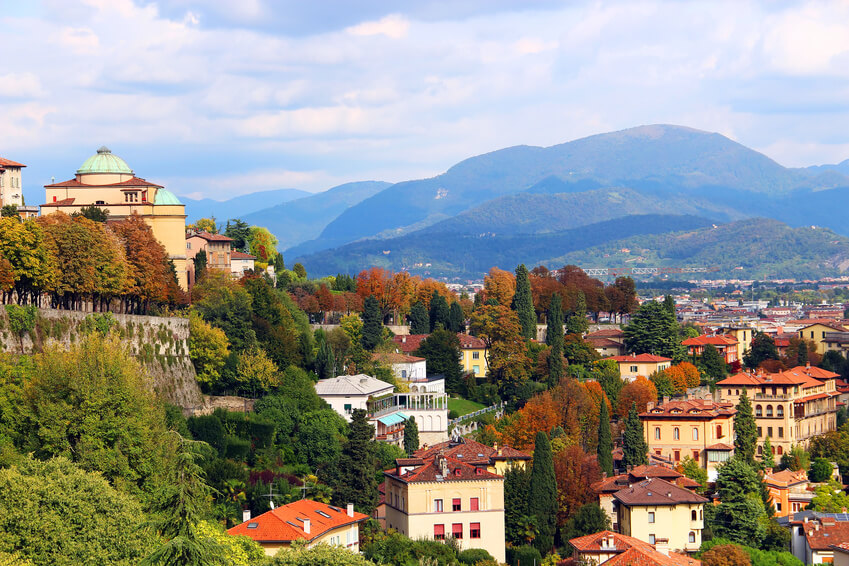 Business Destinations
Bergamo is one of the largest cities in the Lombardy region, and has a thriving business and commercial district which attracts many international business travellers. The main business destination in the city is the Giovanni XXIII Congress Centre, a major international conference and exhibition centre with 12 multipurpose spaces that can seat up to 400 people, and state of the art technology. Located in the heart of the city on Viale Papa Giovanni XXIII, the complex also includes the Teatro alle Grazie and the Adriano Bernareggi Foundation, which both work to continue the city%u2019s long tradition of excellence in the arts.
Distance to the Giovanni XXIII Congress Centre
From Bergamo city centre: 0.62 miles, about 3 minutes
From Bergamo International Airport: 3.47 miles, about 10 minutes