Car hire and Hanover Airport
The international airport is located in the northwest of the city center of Hannover and connects you with many destinations in Germany and the world. For example, you can get there directly by plane from Munich, Frankfurt, Düsseldorf, Stuttgart or Vienna. After your arrival you will find the SIXT car hire at Langenhagen Airport in the car rental center located at "Flughafenstraße". With a rental car you can reach the city center quickly and comfortably, because it is only five kilometers away. Our station is open for you on weekdays from 7 am to midnight, on weekends and public holidays we serve you from 8 am. The vehicle return is available 24 hours.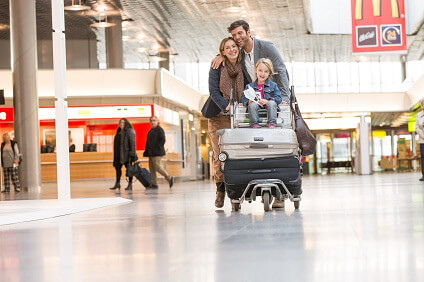 Why should you rent a car from SIXT at Hanover Airport?
As a SIXT Card customer you are twice as fast using our express counter. You can also save time using our SIXT app. The SIXT car hire offers trucks and cars in its branch in Hanover, including spacious estate cars, limousines, convertibles and off-road vehicles from the famous german manufacturers. How about a convertible, such as the VW Eos, driving into the sunset with your partner? We also offer chic limousines suitable for business trips, like the VW CC or the Citroen C5. Simply book extras according to your needs, as an additional driver or child seats and many more to choose from. Maybe you are interested in our automatic fleet? No matter what you wish for, we are happy to help you. We wish you entertaining holidays in Hanover.
Fully comprehensive protection without excess available
Practical extras such as a Sat Nav, childseats or guaranteed automatic transmission
Friendly English speaking rental agents who can offer advice on local roads and tourist destinations
Flexible payment methods including debit cards and no hidden fees
Provide us with your flight number when booking online, so we can stay updated on your flight progress and manage any delays.
Vehicle selection via app: Select your vehicle up to 30 minutes before pick up in the SIXT app & open the rental car with the app
Diamond Cardholders may take advantage of our Diamond Lounge, including relaxing areas, refreshments and meeting rooms.
How to find us at Hanover Airport:
SIXT fastlane is now available - book your rental online without any hassle
1. Select the car via the app: Possible for 30 minutes after selection.
2. Go directly to the car: no waiting time at the counter. The SIXT app will guide you to the location.
3. Open the car via the app: The rental agreement will be generated simultaneously.
4. Return the car as usual: Return the car to the station after the journey.
Things to see and do in Hannover
Hannover is a city within easy traveling distance from the airport and it is worth securing a car hire deal just to make a trip. The city is the capital of the state of Lower Saxony and a fascinating place to spend some time. This historic location was founded in the thirteenth century and has been growing ever since. Over the years Hanover has become a city synonymous with entrepreneurship and invention, characteristics that can be seen today in the many interesting shops run by independent retailers. A must-see is the Aegidienkirche, a poignant reminder of treatment received by Hanover during the Second World War.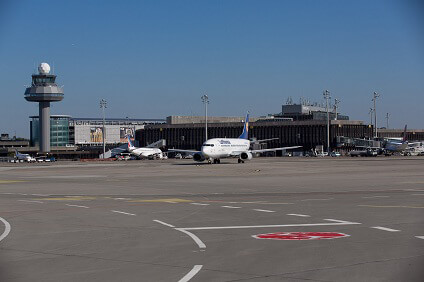 Copyright: Hannover Airport