Sixt Car Hire at Bremen Airport
People arriving at the German airport of Bremen (BRE) can now rent a car from Sixt. We like to offer our customers a choice to make sure they get the best car hire deal for them. Our car rental process is straightforward and allows the customer to choose from several cheap car options. Our car rental options include 4x4s and small economy cars. Regardless of whether you choose an SUV or a city car you will always get the same great service. Most of our Sixt car hire contracts come complete with extras like sat nav and car hire insurance.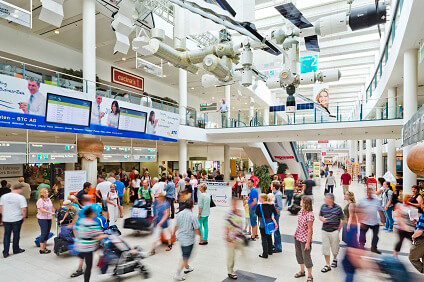 Bremen Airport Car Rental Services
Bremen Airport (BRE) is a German airport. Originally run as part of an amateur aerospace club initiative, the first commercial flight was in 1913 with regular services starting in 1920. Following the Second World War Bremen airport was occupied by the Allied forces before the return of civilian flights in 1949. The 1950s saw fresh investment in the airport and ongoing growth ever since now means a million people use the airport each year. It is now possible to hire a car from the airport using Sixt car hire service.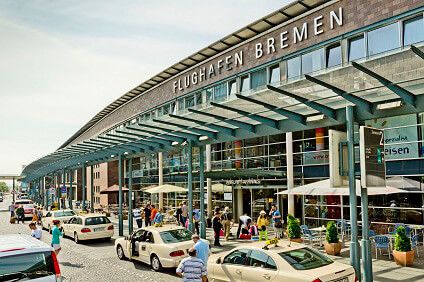 SIXT fastlane is now available - book your rental online without any hassle
1. Select the car via the app: Possible for 30 minutes after selection.
2. Go directly to the car: no waiting time at the counter. The SIXT app will guide you to the location.
3. Open the car via the app: The rental agreement will be generated simultaneously.
4. Return the car as usual: Return the car to the station after the journey.
Things to See and Do in Bremen with Your Sixt Car Hire
The historic centre of Bremen, the Marktplatz is surrounded by several buildings of repute. The Ratskller, a UNESCO site, is located in this area. This building is home to twelve of the oldest wines in the world. The magnificent collection of bottles is mainly German in origin and they are all housed in an atmospheric cellar complex. Meanwhile football enthusiasts may wish to take a look at the local team Werder Bremen. Their stadium is not far from the city centre and is a great place to watch some top level sport. Alternatively, car users may want to take a trip through the surrounding countryside and admire the magnificent river Weser.