Sixt Car Hire Services at Paris CDG Airport
Our extensive fleet of well-maintained and new vehicles at Paris Airport includes roomy cars and estates for families abroad, sleek sports cars and convertibles for the luxury traveller and practical 4x4s and SUVs. We foster close relationships with premium brands like Mercedes-Benz and BMW so our customers can drive top-of-the-range models. Once you've chosen your car category, browse our range of optional extras and choose an add-on to suit your trip, such as Sat Nav systems, baby seats, as well as additional protection and mileage packages.
Finding Sixt at Paris Airport
We are proud to service Paris Airport extensively, with convenient rental desks in Terminals 1 and 2:
Terminal 1: We are found in Arrivals at Gate 26.
Terminal 2D: The branch is easily spotted in the shopping area between Terminals C and D.
Terminal 2F: Here you can find the Sixt branch in the Rental Car Park.
Other Terminals: Should your flight be landing in a different terminal, simply take the shuttle bus or the CDGVal shuttle train to Terminals 1, 2D or 2F.
Things to Do in Paris with Sixt rent a car
Otherwise known as Roissy Airport, Paris' main airport is just a 50 minute drive north of the capital. Cruise into the city with ease in your car hire and park up at the door of your destination. Numerous sights are littered across the Paris, all easily accessible by car.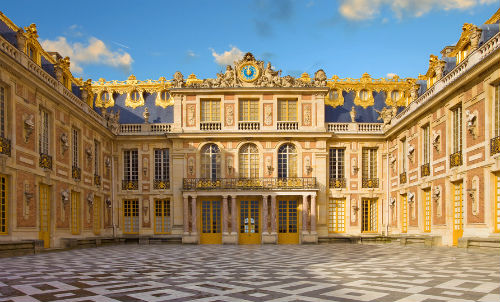 Experience Paris in true style and drive by top sights like the Arc de Triomphe on the tip of the Champs-Elysees, Paris' most stunning boulevard.
Scale the spiralling hill of Montmartre in your rental car and use that saved energy to marvel at picturesque Sacré-Coeur and soak up the romantic ambience in this bohemian area.
Lose yourself in the Louvre and meet the Mona Lisa and the Venus de Milo. Don't forget to check out the gleaming glass pyramid that doubles as the courtyard entrance.
Escape the inner-city and wander among the spectacular baroque architecture at the Palace of Versailles, just a smooth drive from the centre .
Find out what our customers say about Sixt at Paris Airport