Sixt car hire Nantes
Our Service  |  Traffic Information  |  Sixt Tip  |   Sightseeing Destinations  | Business Destinations |  Rental FAQs  
Use the right-hand arrows on our homepage to open drop-down menus that give you a brief overview of our Nantes branches while clicking on the menu bar's grey right-hand tab reveals a map showing their exact city locations. At Nantes Atlantique Airport we offer extended opening hours to fit in with your travel plans while at both the airport and Nantes TGV Train Station we have 24-hour return facilities. Our Nantes West / BMW branch is not open at weekends. Before making your vehicle choice see just how affordable it is to hire a car with us by comparing our range of car classes on our vehicle category list . Once you are happy, reserving rental cars is easy using our booking hotline or the Sixt apps for iOS and Android devices. While we are unable to guarantee specific vehicle makes we do guarantee your chosen category of car rental in Nantes along with a warm welcome when you collect your rental vehicle whether you need it for one weekend or a longer stay.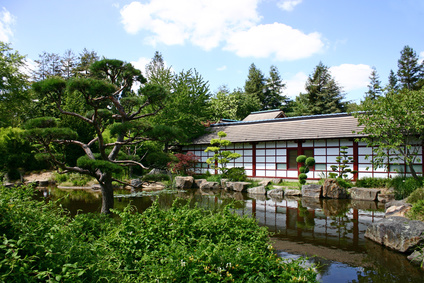 Our Service
All three of our car hire in Nantes branches carry a full fleet of premium vehicles supplied by trusted names like BMW, Audi, Jaguar and Mercedes-Benz. Compact saloons or more spacious estate cars are perfect for city exploring while rugged 4x4s take you comfortably into Brittany's beautiful countryside. Or, cruise from castle to castle along the banks of the River Loire in one of our luxurious sports cars or convertibles. We also carry a range of car hire vehicles adapted for different mobility needs. Choosing from our attractive range of optional extras when you book your car rental in Nantes ensures your holiday or business driving is stress-free. Select from Sat Navs and child seats before looking out for great deals on additional drivers, insurance extras and unlimited mileage. We are always happy to welcome younger drivers under 25.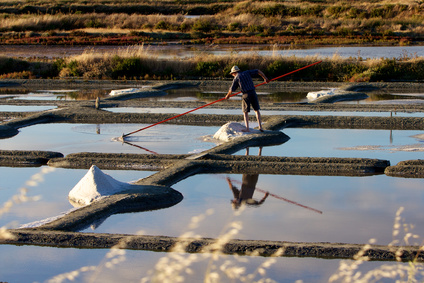 Traffic Information
At Nantes Atlantique Airport our car rental desk is clearly signposted in the vehicle rentals area of Hall 2. Once your paperwork is completed it is only a quick drive of 7 miles into the city centre. At Nantes TGV Station our office is just a short stroll from the South exit of the concourse while Nantes West / BMW is a short journey into the suburbs on tram route 3. Leave the tram at the Marcel Paul stop.
As in most French cities driving in Nantes is fairly straightforward with clear signposting and easy to recognise international road signs. Remember to drive on the right and have your vehicle documents and driving licence with you at all times. French motorways are well-maintained and a fast way of getting from town to town, while slower country roads give you a relaxed drive through Brittany with time to enjoy the view.
The city of Nantes has nearly a dozen pay and display car parks, several of which are open 24-hours a day. There is also a limited amount of metered street parking. Take care not to park in residential permit zones.
When the city's thriving shipbuilding and port industries relocated West to Saint-Nazaire on the Atlantic Nantes reinvented itself as a cultural and university hub although the River Loire is still an important focus in the town. With a car hire in Nantes, you can cruise along the river banks and admire 18th-century architecture while getting an overview of the city layout before exploring in more detail. At the heart of the town is the imposing Château des Ducs de Bretagne, home to Nantes History Museum. Next door is the beautiful Cathédrale Saint Pierre with its two treasure filled crypts. The town has a long connection with Jules Verne and at the Jules Verne Museum, you can enjoy an eclectic collection of memorabilia related to this author, one of the first writers of sci-fi. When you want to relax for a while and watch the world go by stop at the Jardin des Plantes near the station or on the l'Ille de Versailles with its charming Japanese garden.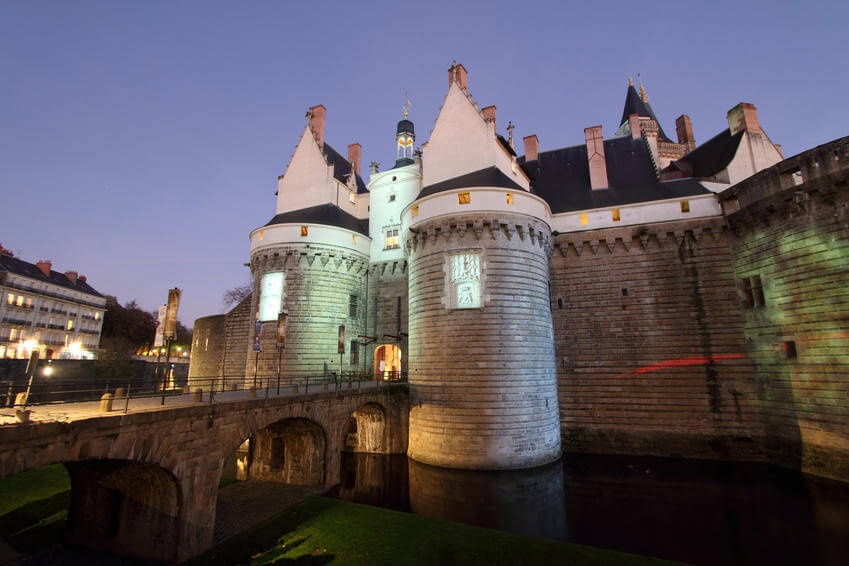 Sixt Tip
Nantes: An Adult's Playground
Nantes loves its giant sized mechanical toys, one of which is the Great Elephant. This 40-foot high pachyderm can take nearly 50 people on a slow circuit of the old docks accompanied by loud trumpeting. Made of painted wood this elephant goes slowly enough to keep up with if you were not lucky enough to get a seat. Watch out for its feet which lift in a very realistic way and the water that sprays from its trunk. Also at the revitalised docks is a fantastical carousel where Jules Verne meets Leonardo da Vinci. Strange marine creatures are mounted at three levels and include the Giant Crab, the Reverse Propulsion Squid and the Bathyscape. A ride on this fairground art is a must for any visitor to Nantes whatever their age.

Sightseeing Destinations
Just a short drive from Nantes is La Baule, considered to be one of Europe's most beautiful beaches. Golden sands and shallow waters, especially at low tide, make it perfect for young families.
Distances to La Baule
From Nantes Atlantique Airport: 50 miles, about 1 hour
From Nantes TGV Station: 52 miles, about 1 hour 10 minutes
The Lac de Grand-Lieu, the second largest lake in France, is the perfect place to discover the natural life of the Loire-Atlantique region. With plenty of self-guided hiking trails, the area is a real haven for bird lovers.
Distances to the Lac de Grand-Lieu
From Nantes Atlantique Airport: 12 miles, about 30 minutes
From Nantes TGV Station: 19 miles, about 45 minutes
For a theme park that is a little different, head to educational and plant-based Terra Botanica. Explore exotic and medicinal plants before taking the thrilling Journey to the Centre of the Plant, a 4D water ride.
Distances to Terra Botanica
From Nantes Atlantique Airport: 56 miles, about 1 hour
From Nantes TGV Station: 55 miles, about 55 minutes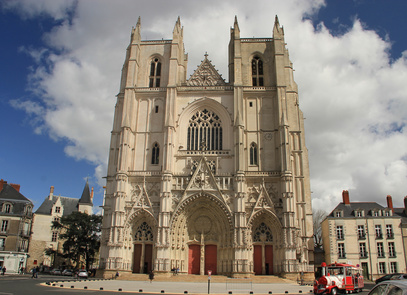 Business Destinations
Nantes enjoys a strong economy based on trade, construction and regional retail. One of the city's largest employers is Airbus while creative media industries are developing fast. The modern La Cité Nantes Events Centre (La Cité) is one of the largest conference and exhibition venues in France.
Distances to La Cité
From Nantes Atlantique Airport: 7 miles, about 20 minutes
From Nantes TGV Station: 0.5 miles, about 2 minutes

Rental FAQs
Below are the quick answers to some of our most frequently asked questions. Please be reminded that every country has slightly different rules and regulations, so for the most specific and detailed information pertaining to your desired rental please visit our rental information page.
Can I hire a certain car model? If I'm not happy with my vehicle can I change it?
Do I have to pay a security deposit?
Which documents are needed to pick up the rental car?
What do the various insurance options cover?
Can I rent the car at one place and drop it off at another station?
Can I change my booking and do I have to pay a cancellation fee?
Does Sixt deliver rental cars?
Can I cross borders with my rental car?
What is Sixt's refuelling policy?