Sixt car hire Marseille
Our Service | Traffic Information | Sixt Tip | Sightseeing Destinations | Business Destinations | Rental FAQs
All three of our Marseille car hire branches are listed on the location menu. The right-hand arrows expand each section to reveal fleet details and opening hours. The grey right-hand tab at the top of the menu opens a map showing our branch locations. At the airport and Marseille St. Charles Station we offer extended opening hours and a convenient 24-hour return facilityOur vehicle category lists are here to help compare prices between car types and show just how affordable our rental cars are. We make reserving your rental vehicle straightforward either with the booking hotline or by downloading the Sixt App for both iOS and Android devices. We guarantee your chosen category of car rental in Marseilles but cannot do so for specific models. We do, however, guarantee you a warm welcome whether you hire a car for two weeks, a weekend or just a couple of hours.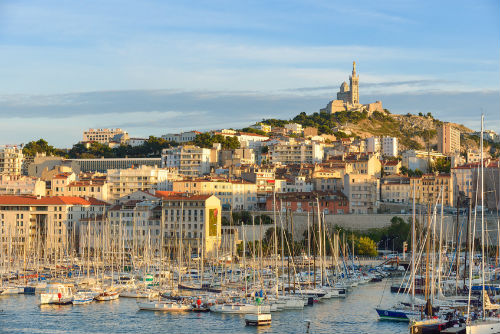 Our Service
At Marseille Airport and Marseilles St. Charles, we offer a fleet of premium vehicles that range from compact saloons, ideal for city centre driving to rugged 4x4s for countryside exploring. Upgrade to the luxury of sports cars or convertibles and enjoy the sun as you cruise along the Corniche coastal road. Our car hire at Marseille Rabatau office also has vans available, perfect for transporting business materials or if you are relocating within the city. Our car hire fleet is supplied by well-known names such as BMW, Audi, Porsche and Mercedes-Benz and includes vehicles adapted for different mobility needs. Choose from our affordable range of extras to ensure a relaxed driving experience in Marseille. Navigate the city with a Sat Nav and keep younger family members safe in our child seats. Look out for deals on extra insurance, unlimited mileage and additional or younger drivers.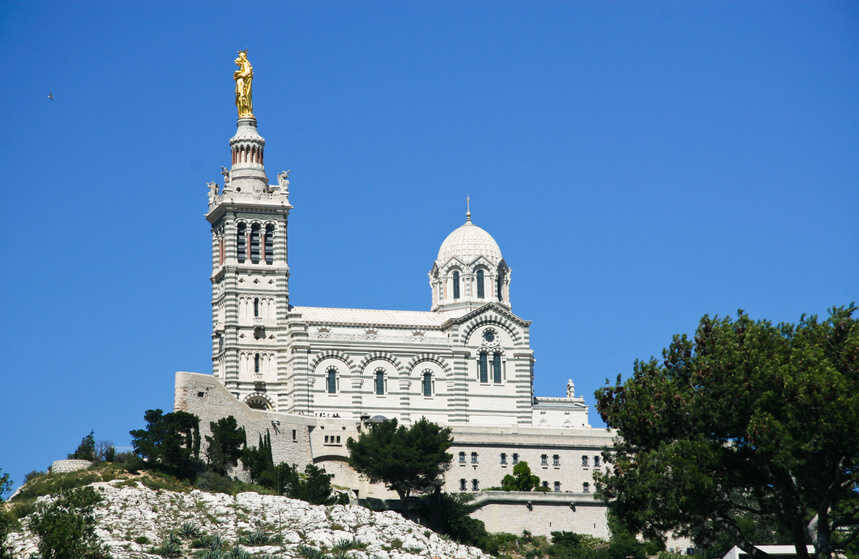 Traffic Information
Our desk at Marseilles-Provence Airport is clearly visible in the arrivals hall, and with the airport just 15.5 miles north of the city centre on the A7 and A55 motorways you will be at your destination in no time. At St. Charles Station you will find our office in the car rental area close to track A. To reach our Marseille Rabatau branch take Metro line N2 from St. Charles Station. Head in the direction of Sainte-Marguerite and get off at Rond Point Prao.
Marseilles city centre is being revitalised meaning traffic systems are constantly being updated and construction can cause traffic jams. The historic city centre is a warren of narrow streets, one-way roads and pedestrianised areas but with your Sat Nav, you should be able to navigate around with ease. Once away from the city Marseilles enjoys good coastal road links and a network of motorways that run to many regions and major cities in France. Surfaces are generally well-maintained and signage is good.
Marseille has reasonably priced metered street parking as well as over a dozen multistory garages, many of which stay open 24-hours a day. Marseille is the second largest city in France and can become very congested. Depending on the location of your hotel it might be less stressful to park just outside of the city centre.
As you drive around Marseilles you will discover a city full of energy with its own quirky character and Mediterranean appeal. Once-grand buildings have a faded charm and are gradually being restored to life alongside stunning examples of modern architecture. Explore the port area which lies in the shadow of the Zaha Hadid skyscraper and spend some time in the new MuCEM or Museum of European and Mediterranean Civilisations, part of the Fort Saint-Jean. Breathtaking city views can be enjoyed from the fort grounds. Another famous landmark is the Notre Dame de la Garde Cathedral. This stands out for its striped brickwork and the models of fishermen's boats that decorate the interior.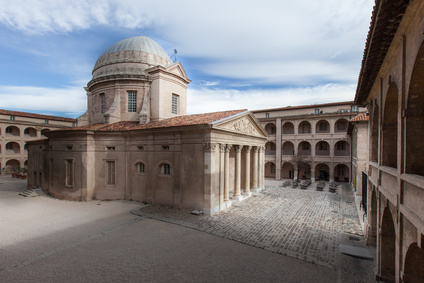 Sixt Tip
Distinctive Marseilles soap has been made in this area of Provence since the days of Ancient Rome. Manufactured to strict guidelines, Marseilles Soap is a totally natural product made mainly from olive oil. Each block of soap takes a month to manufacture and mature and is much loved by the French for its use both as a beauty product and home cleaner. For a glimpse into this proud tradition take the half hour drive to the Marius Fabre Soap Factory and Savon de Marseille Museum at Salon-de-Provence. Here you can explore a collection of boxwood stamps, production tools, washboards and soap moulds.

Sightseeing Destinations
From the pretty fishing village of Cassis you can reach the Calanques, a beautiful fjord area of coastal inlets, sandy beaches, limestone cliffs and forest trails. Cassis is overlooked by an imposing castle and also has a small museum full of Roman artefacts.
Distances to Cassis
From Marseilles-Provence Airport: 34 miles, about 50 minutes
From St. Charles Station: 19 miles, about 40 minutes
The small town of Aix-en-Provence, once the home of Cezanne, is the perfect size for a day trip from Marseilles. The town is famous for its fountains, intricate doorways and bell-towers. A visit to the Manor of Jas de Bouffan to admire Cezanne's art is essential.
Distances to Aix-en-Provence
From Marseilles-Provence Airport: 17 miles, about 30 minutes
From St. Charles Station: 20.5 miles, about 35 minutes
For a day out with a difference that caters for the whole family visit the OK Corral at Cuges-les-Pins. There are over 30 attractions designed for all ages as well as spectacular live shows that recreate the Wild West in Provence.
Distances to the OK Corral
From Marseilles-Provence Airport: 41 miles, about 1 hour
From St. Charles Station: 26 miles, about 50 minutes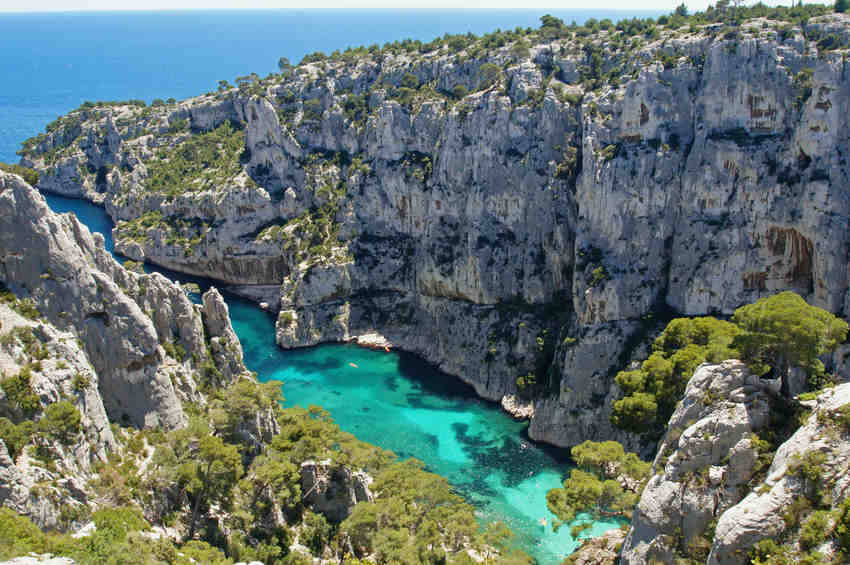 Business Destinations
With its easy links to North Africa Marseilles has always been an important freight port. Now Marseille is on the itinerary of many cruise holidays which feeds into the city's tourism sector. Heavy manufacturing in the area includes petrol and oil refining, chemicals, shipbuilding and food production. IT and service sectors are also growing fast. The World Trade Centre in Marseille is a purpose-built building designed to host conventions, conferences, trade shows and exhibitions.
Distances to the World Trade Centre
From Marseilles-Provence Airport: 16 miles, about 25 minutes
From St. Charles Station: 1 mile, about 8 minutes

Rental FAQs
Below are the quick answers to some of our most frequently asked questions. Please be reminded that every country has slightly different rules and regulations, so for the most specific and detailed information pertaining to your desired rental please visit our rental information page.
Can I hire a certain car model? If I'm not happy with my vehicle can I change it?
Do I have to pay a security deposit?
Which documents are needed to pick up the rental car?
What do the various insurance options cover?
Can I rent the car at one place and drop it off at another station?
Can I change my booking and do I have to pay a cancellation fee?
Does Sixt deliver rental cars?
Can I cross borders with my rental car?
What is Sixt's refuelling policy?