Sixt car hire Lyon
Our Service | Traffic Information | Sixt Tip | Sightseeing Destinations | Business Destinations | Rental FAQs
The branch menu above lists the different locations we operate in the city and offers specific details, such as addresses and opening hours. Click on the right-hand grey tab to open a map overview of the city with our branches clearly marked out. Our airport location at Lyon-Saint-Exupery offers extended hours throughout the week for best convenience with your travel plans. We also operate a 24 hour return facility both here and at our train station branches to ensure that you are free to make your onward travel whenever suits you best.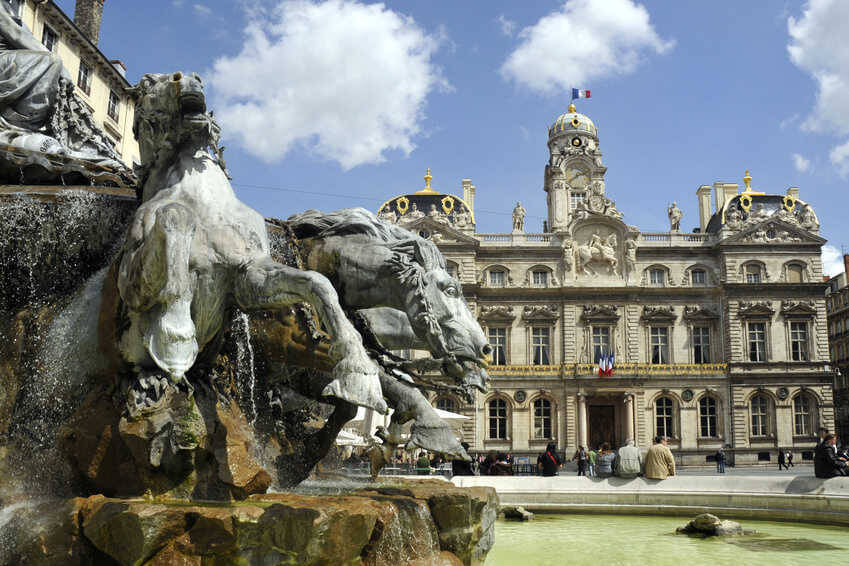 Our Service
Sixt car hire in Lyon has a huge fleet of vehicles from world renowned brands, such as Mercedes-Benz, BMW, Audi, and Jaguar, and all available at affordable prices. Our car categories include saloons of various sizes to suit both business and leisure travel, as well as estate cars with enough room for the whole family. Our rugged 4x4s are perfect for adventuring in all seasons, making light work of even the toughest road conditions. If you are visiting in the Summer months, why not pick a convertible for a truly unforgettable trip or a sports car for some high-speed thrills. Finally, for anyone looking to transport large items or move home, then we offer a selection of vans and even moving equipment and tow bars too.
Our Available Extras:
Have a Sat Nav device or child seats fitted
Add an additional named driver to the insurance contract
Add winter tyres, snow chains or a ski rack to your rental
Opt for a diesel or hybrid vehicle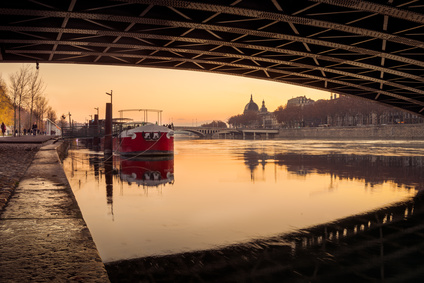 Traffic Information
If you are arriving into the city by plane, you will land into Lyon-Saint-Expury in the east. Driving into the city centre takes only thirty minutes from the airport using the A43 motorway.
Central Lyon is circled by concentric ring roads connected by arterial links to one another and the vast motorway networks beyond. Lyon is an integral merging point for many of the major north-south routes through France, and this can mean that traffic is heavy at these exit points, especially in Summer. Due to the number of rivers and canals in Lyon there can sometimes be hold-ups around the bridge crossings and tunnel between the A6 and A7.
On-street parking in the city centre is allowed at an hourly rate, although it is completely free on Sundays and the entire month of August. For anyone who would rather not hunt for overnight parking close to their accommodation, there are a number of park-and-ride spaces in the more out-lying areas.
As the third largest city in France and with the Historic Site of Lyon designated a UNESCO World Heritage Site, Lyon is an impressive town that has a lot to offer everyone. For arts and culture, the Musée des beaux-arts de Lyon (Fine Arts Museum) in the 17th century Palais Saint Pierre is a must-see as the main museum of the city and one of the largest art galleries in France, housing many iconic paintings from greats such as Rubens, Rembrandt, Monet, Van Gogh and Picasso. Located on the central island between the Saone and Rhone rivers this area is a hive of activity, where most of the citys museums, galleries and businesses are located. The area can become busy due to the limited through-ways, but head into the west area of the city and the roads become less densely packed. The Gallo-Roman Museum documents the interesting ancient history of Lyon, as does a trip to the Romanesque Basilica of St-Martin-d'Ainay and the old silk quarter of Croix-Rouge.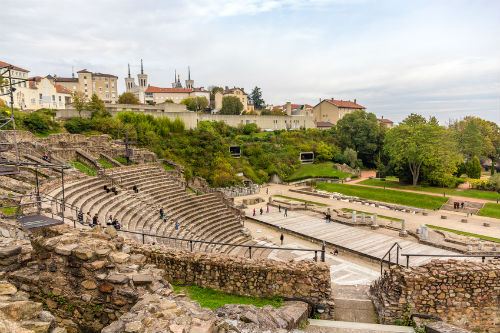 Sixt Tip
Lyons Extraordinary Culinary Culture
No trip to Lyon is complete without a thorough sampling of local cuisine. Widely heralded as the culinary capital of the world, this unpretentious town is host to 14 Michelin starred restaurants, and some of the best indoor and outdoor markets in the world. Frances rich gastronomic heritage is allowed to shine as fresh, regional products are sourced daily from the neighbouring countryside towns and traditional recipes are lovingly adapted and reworked for a modern audience. Head to a bouchon, a unique type of Lyonnaise restaurant, that specialises in warm, hearty homemade fare.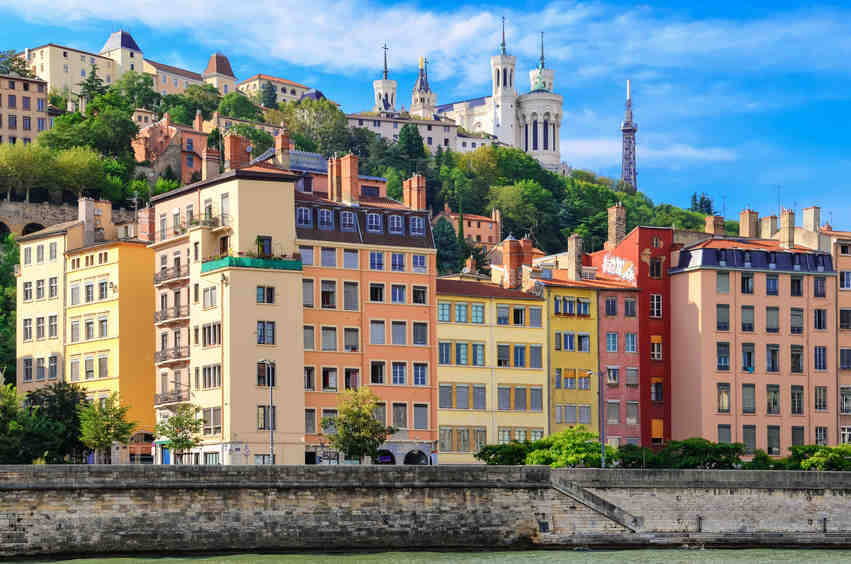 Sightseeing Destinations
Perouges is a beautiful old medieval town outside of Lyon and one of the "Plus Belles Villages" of France. Admire the beautiful cobbled streets and small ivy-lined lanes, soaking up the feel of traditional life in rural France.
Distances to Perouges
From Lyon Airport: 22 miles, about 35 minutes
From Lyon Part Dieu Station: 24 miles, about 47 minutes
Take a drive out to Vienne, a stunning ancient city renowned for its Gallo-Roman ruins as well as Gothic churches. Visit the Temple dAuguste et de Livie, a fantastically preserved specimen built in 25 BC which provides a great insight into the changing political landscape of the area.
Distances to Vienne
From Lyon Airport: 23 miles, about 40 minutes
From Lyon Part Dieu Station: 21 miles, about 50 minutes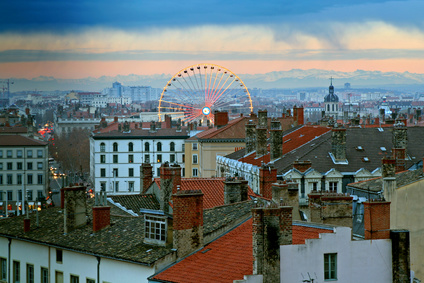 Business Destinations
Lyon is the second richest city in France and home to a number of competitive industries, including pharmaceuticals, medical research, biotechnology and much more. The density of so many businesses in the city has created a business quarter in La Part-Dieu, located in the 3rd arrondissement, the Cite Internationale in the 6th, and the Confluence district to the south of the historic centre. It is estimated that approximately 60 percent of all tourism to the city centres around business, although this varies depending upon season.

Rental FAQs
Below are the quick answers to some of our most frequently asked questions. Please be reminded that every country has slightly different rules and regulations, so for the most specific and detailed information pertaining to your desired rental please visit our rental information page.
Can I hire a certain car model? If I'm not happy with my vehicle can I change it?
Do I have to pay a security deposit?
Which documents are needed to pick up the rental car?
What do the various insurance options cover?
Can I rent the car at one place and drop it off at another station?
Can I change my booking and do I have to pay a cancellation fee?
Does Sixt deliver rental cars?
Can I cross borders with my rental car?
What is Sixt's refuelling policy?