Sixt car hire La Rochelle
Our Service  |  Traffic Information  |  Sixt Tip  |   Sightseeing Destinations  | Business Destinations |  Rental FAQs  
To see a visual overview of our branches at La Rochelle Airport and La Rochelle Station click on the grey right-hand tab of the menu bar. At both the airport and station, we offer you a handy 24-hour return facility making the end of your visit stress-free. Please note that neither office opens on Sundays and La Rochelle Station closes at lunch times. When you hire a car with us you can take advantage of our competitive rates. You can compare our range of car classes on our vehicle category list before making a reservation. Once you have selected your car rental in La Rochelle reserving your vehicle is easy. Simply use our booking hotline or download the Sixt apps for Android and iOS devices. While we cannot guarantee a specific make of rental vehicle we do guarantee your chosen category of car hire in La Rochelle. Whether you need your car rental in La Rochelle for just a few hours, a weekend or longer you will receive a friendly welcome from our branch staff.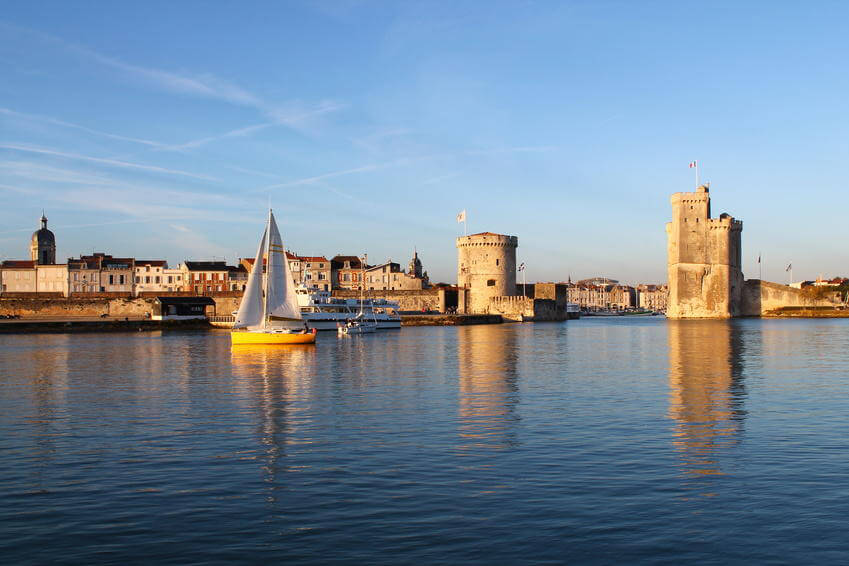 Our Service
Both of our car hire in La Rochelle branches have fleets of premium rental cars supplied by names you can trust like BMW, Jaguar, Audi or Mercedes-Benz. Affordable saloons and family-sized estate cars are perfect for driving the narrow streets of the city while rugged 4x4s take you into the Charente-Maritime countryside in comfort. Or, why not enjoy driving along the Atlantic coastline or crossing to the pretty Ile de Ré in luxurious open-top sports cars or convertibles? Our fleet also contains a selection of vehicles adapted for different mobility needs. Our attractive range of optional extras is designed to enhance your business or leisure driving in La Rochelle and includes Sat Navs and baby or booster seats. We have good deals on additional drivers, unlimited mileage options and any extra insurance you may require while younger drivers under 25 are always welcome.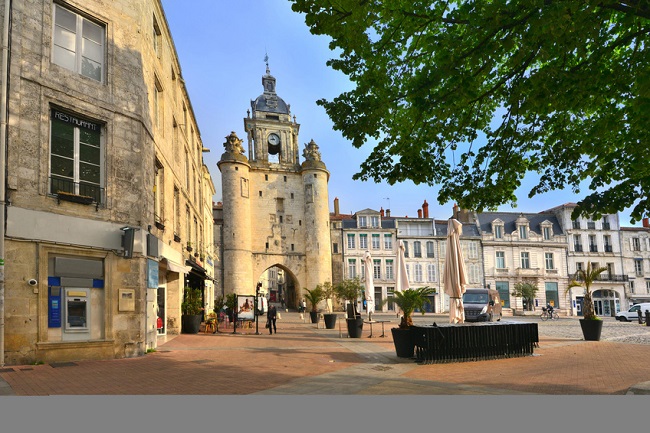 Traffic Information
At La Rochelle Airport our desk is clearly signposted in the car rentals building and once your paperwork is completed the drive into the city centre takes just 15 minutes on the N237 road. At La Rochelle Station our branch is on the Avenue Du General De Gaulle just a short walk from the concourse entrance. The station is within easy walking distance of the historic town centre.
Driving in La Rochelle is fairly straightforward and having a Sat Nav makes sure you do not get lost in the narrow streets and confusing one-way systems of the old city. Driving away from the town is a pleasure whether you use the well-maintained motorway network or enjoy the scenic views and slower pace of life on country roads. Remember to have your driving licence and vehicle documents with you at all times.
There are several underground parking areas on the outskirts of La Rochelle and two types of metered street parking. Cheaper street parking is found on the outskirts while it is more expensive in the city centre where a two-hour limit is imposed.
With your rental vehicle in La Rochelle you will soon find your way around its three distinct areas. These are the port, the old town and the historic centre and if you take the short drive across the water to the nearby Ile de Ré you will discover its long sandy beaches. The naval history of La Rochelle goes back to the 14th-century and earlier. This can be explored in the three imposing towers that loom over the harbour. Climb the labyrinthine passages of the Tours de la Chaine, de la Lanterne and St Nicolas to enjoy views from their parapets and discover secrets from the city's dark past. Take some time to wander through the narrow streets of the old town with its quaint buildings and around the Port des Minimes where you can window shop for a luxury yacht before heading to La Rochelle Aquarium. This huge modern glass vessel houses over 12,000 examples of fascinating marine life as well as lots of interactive and educational activities for all ages.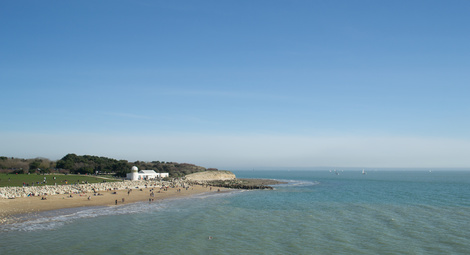 Sixt Tip
Enjoy the Water in La Rochelle
La Rochelle is a superb destination for water activities from the gentle to the thrilling. Try your hand at futuristic flyboarding at Minimes Beach where with an aquatic jet park you zoom through the water at sci-fi speeds. Take a catamaran trip out to sea and see the sights of La Rochelle from a different perspective before enjoying a sunset dinner or make the 20-minute drive along the coast to Plage de Chatelaillon for some kitesurfing. Its micro-climate and reliable wind draw enthusiasts from all over Europe. Or, simply drive over the bridge to the beautiful Ile de Ré with its family-friendly beaches where you can sunbathe and swim to your heart's content.

Sightseeing Destinations
Along the coast the water theme continues at Marais Poitevin or Green Venice where hundreds of channels and canals criss-cross a huge marshland. It is the perfect place to get in touch with the native wildlife.
Distances to Marais Poitevin
From La Rochelle Airport: 30 miles, about 40 minutes
From La Rochelle Station: 26 miles, about 40 minutes
La Palmyre Zoo is set in lush pine forests and is home to big cats, apes and penguins as well as having lots of hands-on experiences for young children. The surrounding area is perfect for long forest hikes.
Distances to La Palmyre Zoo
From La Rochelle Airport: 51.5 miles, about 1 hour 10 minutes
From La Rochelle Station: 48 miles, about 1 hour
Delve into the area's military and maritime past at Rochefort's Corderie Royale, the old naval arsenal and rope-making works. Explore the exhibits before taking part in an action-packed and interactive pirate adventure.
Distances to Rochefort
From La Rochelle Airport: 25 miles, about 30 minutes
From La Rochelle Station: 20 miles, about 30 minutes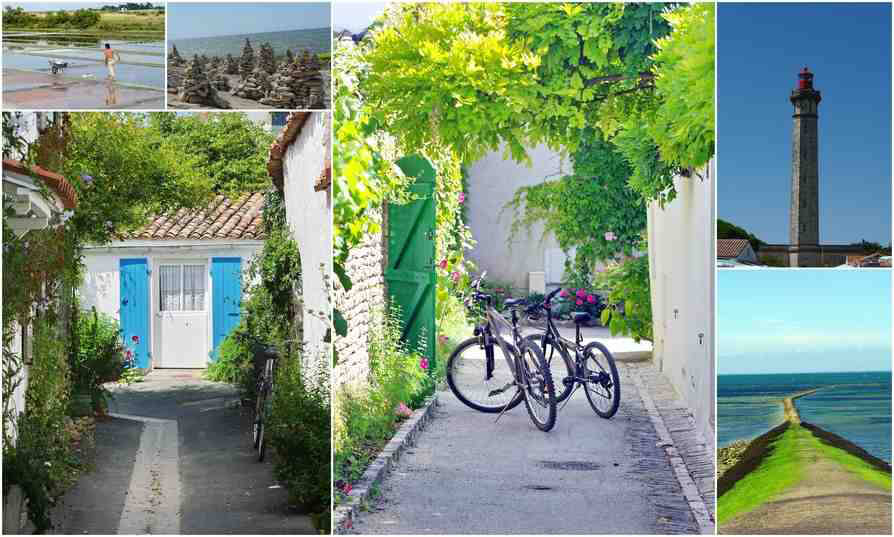 Business Destinations
Salt production along with maritime commerce and trade were for centuries the main economic activities of La Rochelle. Today tourism, fishing and port activities make up its economy. The Espace Encan, a former fish market and the smaller Forum des Perthuis contain high-performance facilities for conferences, exhibitions and entertainment.
Distances to the Espace Encan
From La Rochelle Airport: 6 miles, about 20 minutes
From La Rochelle Station: 0.5 miles, about 10 minutes

Rental FAQs
Below are the quick answers to some of our most frequently asked questions. Please be reminded that every country has slightly different rules and regulations, so for the most specific and detailed information pertaining to your desired rental please visit our rental information page.
Can I hire a certain car model? If I'm not happy with my vehicle can I change it?
Do I have to pay a security deposit?
Which documents are needed to pick up the rental car?
What do the various insurance options cover?
Can I rent the car at one place and drop it off at another station?
Can I change my booking and do I have to pay a cancellation fee?
Does Sixt deliver rental cars?
Can I cross borders with my rental car?
What is Sixt's refuelling policy?