Sixt car hire Bordeaux
Our Service | Traffic Information | Sixt Tip | Sightseeing Destinations | Business Destinations | Rental FAQs
Click on the right-hand tab to see where our car hire in Bordeaux branches are located then return to the left-hand tab for a drop-down menu showing their exact addresses and opening hours. At the station and airport we have a 24-hour return facility while extended opening hours at the airport fit in with your travel plans. Our website offers quick comparison between vehicle categories and shows just how affordable and easy it is to hire a car from us. Use the dedicated reservation line or download our Sixt iOS and Android apps for booking on the go. Your selected Bordeaux car rental category is guaranteed but we cannot confirm the specific model. We do, however, guarantee you a warm welcome whether your rental vehicle contract is for one hour, a weekend, or longer.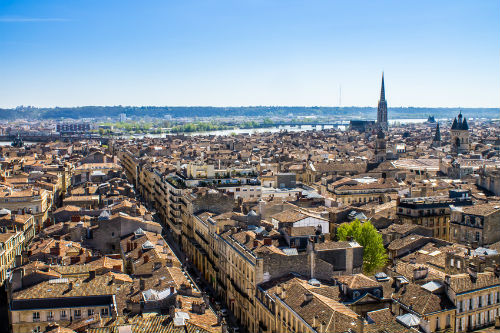 Our Service
Our Bordeaux fleet contains rental cars and minibuses to suit all party sizes and budgets, ranging from economy vehicles to luxury models. Compact saloons are perfect for city driving while estate cars have room for the whole family. Have fun visiting some of the famous Bordeaux vineyards in a rugged 4x4 or enjoy cruising along the banks of the River Garonne in a luxurious sports car or convertible. Every vehicle in our premium fleet is supplied by trusted manufacturers such as BMW, Mercedes-Benz, Audi and Porsche. To find the most direct routes to vineyards select a Sat Nav from our affordable range of extras or pick up child seats for younger family members. Look out for special deals on unlimited mileage, extra insurance and additional driver options, all designed to enhance your car hire in Bordeaux experience. We are always happy to welcome drivers under 25.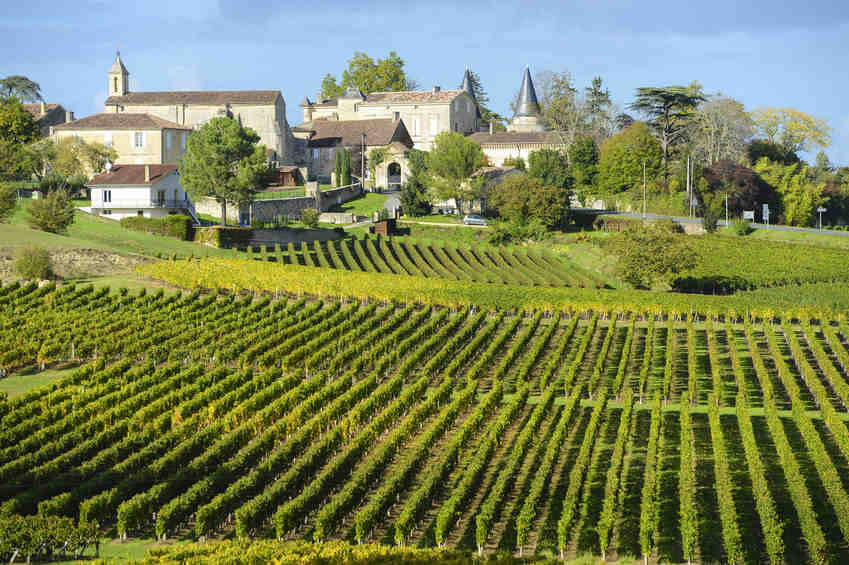 Traffic Information
Bordeaux-Mérignac Airport is just 7.5 miles west of the city and our desk is clearly signposted on the ground floor of the arrivals terminal. Our Saint-Jean TGV branch is in the heart of the city and just a short walk from the station. It can also be reached on bus line 11. The Bordeaux BMW/Brienne Auto branch is located in the BMW showrooms just off the Quay de Brienne.
Navigating the narrow streets of the city centre is made easier with a Sat Nav while avoiding peak rush hours in the morning and evening is advisable. Once out of the historic centre, driving in Bordeaux is straightforward with good road networks and destinations clearly marked.
Bordeaux has plenty of car parks as well as metered street bays, these all become more expensive as you get nearer the main tourist centres. For more economical parking use sites further out and finish your journey by tram.
Bordeaux in Aquitaine is famous across the world for its wines but is also known as "Little Paris" for its vibrant feel which 60,000 university students add to. Once an important port town, the docks have been revitalised to create an enjoyable hot spot for both residents and tourists. Taking a drive along the river and soaking up the atmosphere here is a good way to start your visit to Bordeaux. You will find cafes, tranquil gardens, museums and plenty of nightlife. From this spot, you can admire the Aquitaine Bridge and the Jacques-Chaban-Delmas Lift Bridge. If you are lucky this might be raised as a historical sailing ship glides through. The town's La Victoire area shows a contrast between old and new, with historical monuments like the Ancient Roman Victory Arch sitting alongside shops and student bars.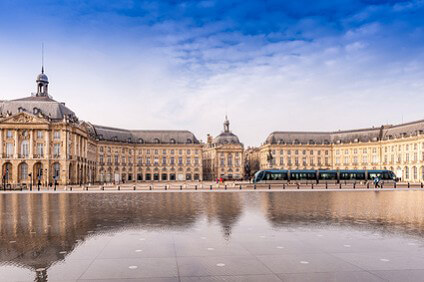 Sixt Tip
World Famous Vineyards
Bordeaux wine holds a unique spot in the heart of wine enthusiasts who wait eagerly for the annual vintage. Grapes have been grown on the region's fertile soil for over 2,000 years and today produce everything from table wines to the most expensive bottles in the world like the Château Lafite-Rothschild. Today the area still has an amazing 10,000 wine producing chateaux. Having a car rental in Bordeaux makes it easy for you to plan a vineyard tour and some wine-tasting. Vineyards well worth a visit include the Chateau Pape Clement (just outside the city centre), the Cos d'Estournel (an hour's drive North) or the unique cellars of the Domaine de Chevalier (about 9 miles South of Bordeaux).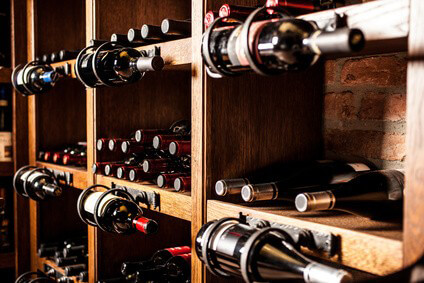 Sightseeing Destinations
To enjoy a day away from the bustle of the city take a drive to the seaside resort of Arcachon, famous for its oysters. The resort is on the edge of the Landes de Gascogne National Park and close to Lake Hourtin, the largest freshwater lake in France. With pine forests and sandy beaches, the area is the perfect family day out.
Distances to Arcachon
From Bordeaux Airport: 41 miles, about 45 minutes
From Bordeaux Saint-Jean Station: 44 miles, about 50 minutes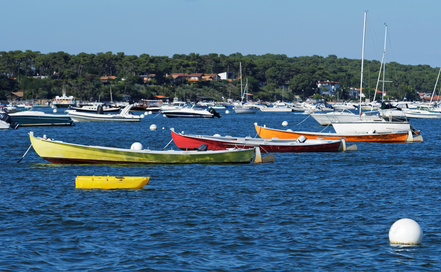 The Teich Bird Reserve is considered to be one of Europe's best sites for bird watching. A gentle stroll takes you through salt marshes dotted with hides from where you can watch the antics of water birds, storks making their nests and black kites flying overhead.
Distances to the Teich Bird Reserve
From Bordeaux Airport: 33.5 miles, about 40 minutes
From Bordeaux Saint-Jean Station: 36 miles, about 45 minutes
The hilltop town of Saint Émilion overlooks the Dordogne Valley and provides you with a fascinating open-air museum experience. Explore its medieval centre before going underground to discover acres of quarries and a unique monolithic church.
Distances to Saint Émilion
From Bordeaux Airport: 33 miles, about 40 minutes
From Bordeaux Saint-Jean Station: 28 miles, about 40 minutes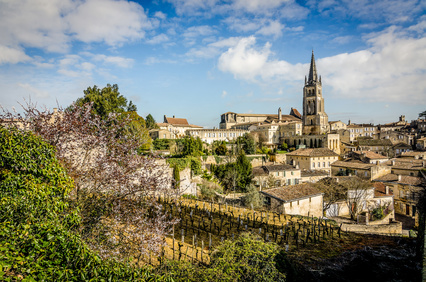 Business Destinations
Bordeaux is the world's wine industry capital, an industry that is one of the main contributors to the city and region's economy. Vineyards make this contribution, not only from the bottles of wine they produce but from the tourism that accompanies it. Most vineyards are open for tours while many also have restaurants, hotels and wedding venues attached. Other important industries are laser and plasma technology and aeronautics. Le Palais des Congrès is a contemporary building located in the Lac area of Bordeaux. The light and airy architecture was creatively designed to host conventions, conferences and professional fairs.
Distances to Le Palais des Congrès
From Bordeaux Airport: 9.5 miles, about 15 minutes
From Bordeaux Saint-Jean Station: 12.5 miles, about 20 minutes

Rental FAQs
Below are the quick answers to some of our most frequently asked questions. Please be reminded that every country has slightly different rules and regulations, so for the most specific and detailed information pertaining to your desired rental please visit rental information for more information.
Can I hire a certain car model? If I'm not happy with my vehicle can I change it?
Do I have to pay a security deposit?
Which documents are needed to pick up the rental car?
What do the various insurance options cover?
Can I rent the car at one place and drop it off at another station?
Can I change my booking and do I have to pay a cancellation fee?
Does Sixt deliver rental cars?
Can I cross borders with my rental car?
What is Sixt's refuelling policy?